Sunday 14th October 2018, The Live Room , Saltaire. Singer songwriter Tom Baxter with Rob Richings opening the show. A fantastic sold out show by an incredibly gifted and talented singer, songwriter, guitarist and performer.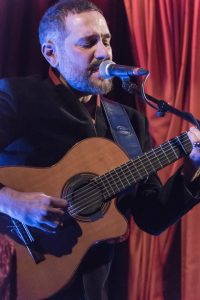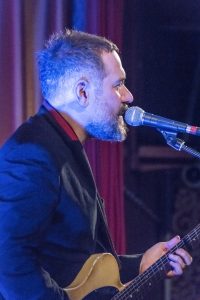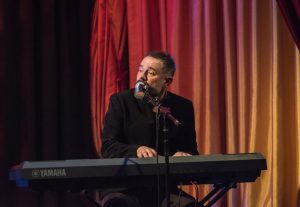 Switching constantly between 4 guitars (2 electric and 2 acoustic) and keyboards, performing on stage and also while circling the rapt Live Room crowd playing totally acoustically. Throughout the night an awesome display of both guitar wizardry and vocal power and dexterity. Songs from his several albums varied from whispers to angry roars and all points between.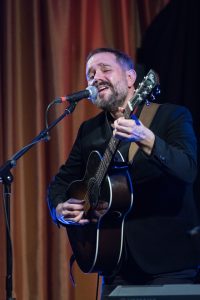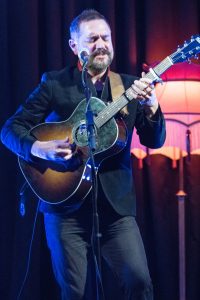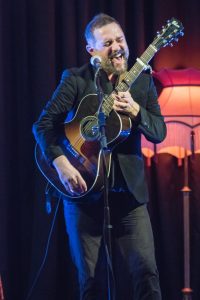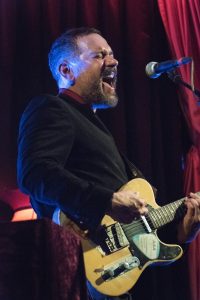 Many of the crowd were Live Room first timers, obviously long time fans of Tom. They certainly knew the words to his songs and participated fully when asked. If he plays The Live Room again I have no doubt it will be sold out again but this time, probably the day the tickets go on sale.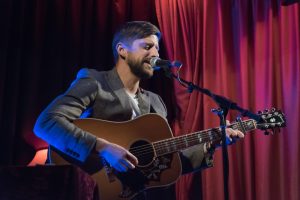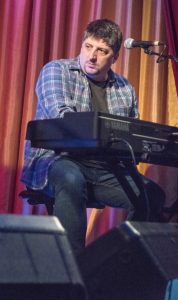 Rob Richings on guitar and vocals accompanied by his brother James on keyboards provided a great opening. Thoughtful songs that were both well performed and well written . On the showing last night they would also be welcome back at The Live Room. I think Sunday night will go down as one of THE great Live Room nights.
Review and photos by Keith Belcher