Review and photos by John Bentley / Arc https://www.flickr.com/photos/john_arc-images/
Also see review on Gig Junkies
It's great to discover good new music venues, particularly ones like The Live Room, situated in the Caroline Social Club in the World Heritage Site-designated village of Saltaire, near Bradford. Saltaire was a 'model village' established by nineteenth-century industrialist Sir Titus Salt, with the aim of providing good housing, employment conditions and facilities for his workers, contrary to the prevailing squalor and exploitation of the industrial revolution.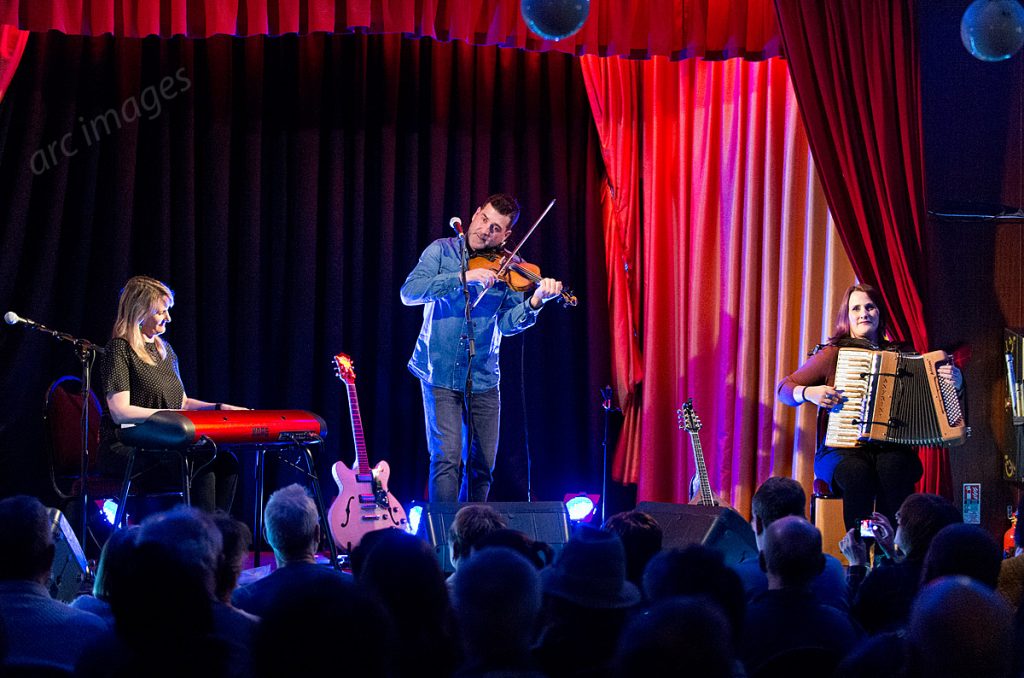 The Live Room specialises in folk, roots and acoustic music, aiming to present a varied programme featuring both established names and up-and-coming artists. It will be celebrating its 200th gig in March. The club is obviously about real enthusiasm for music and MC Hilary tells us that the club will be closed for three weeks while she and Ron go off to Canada again in search of new acts. Indeed tonight's band, Vishtèn, are one of their discoveries from a previous trip.
Vishtèn are a trio from Eastern Canada whose répertoire is focussed around French-Canadian traditional music, with many songs derived from archive sources. They tell us that they look for joyous folk songs, but invariably they end up with songs about heartbreak. Vishtèn particularly celebrate Acadian music culture, which derives from the French settlers who made their home in North America in the 17th century, including America's southern states, where it morphed into Cajun.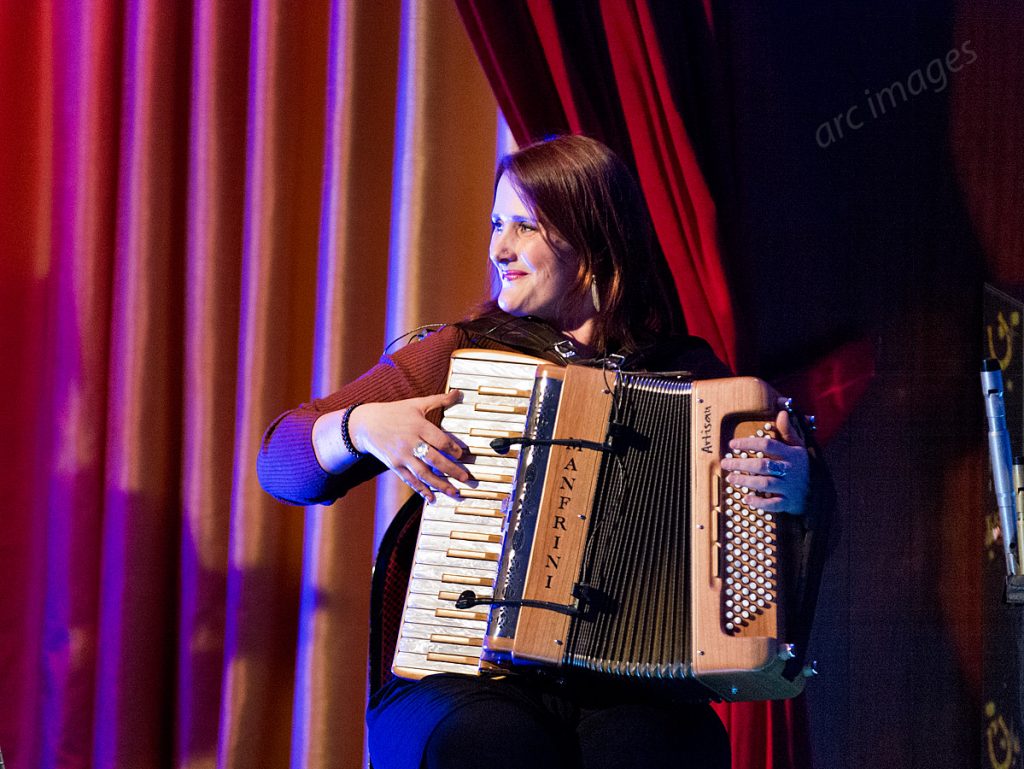 The band are twin-sisters Emmanuelle and Pastelle LeBlanc, from Prince Edward Island, and Pascal Miousse, a direct descendant of the first colonial families to inhabit Quebec's remote Magdalene Islands. As well as singing, these three talented multi-instrumentalists play flute, fiddle, guitar, accordion, piano, mandolin, and bodhràn. Vishtèn enthusiastically engage with their audience throughout the evening, providing an ongoing witty but informative commentary on the music, matters French-Canadian and their own personal backgrounds. Pascal informs us that it is the twin-sisters' birthday and the audience obligingly sing them 'Happy Birthday'.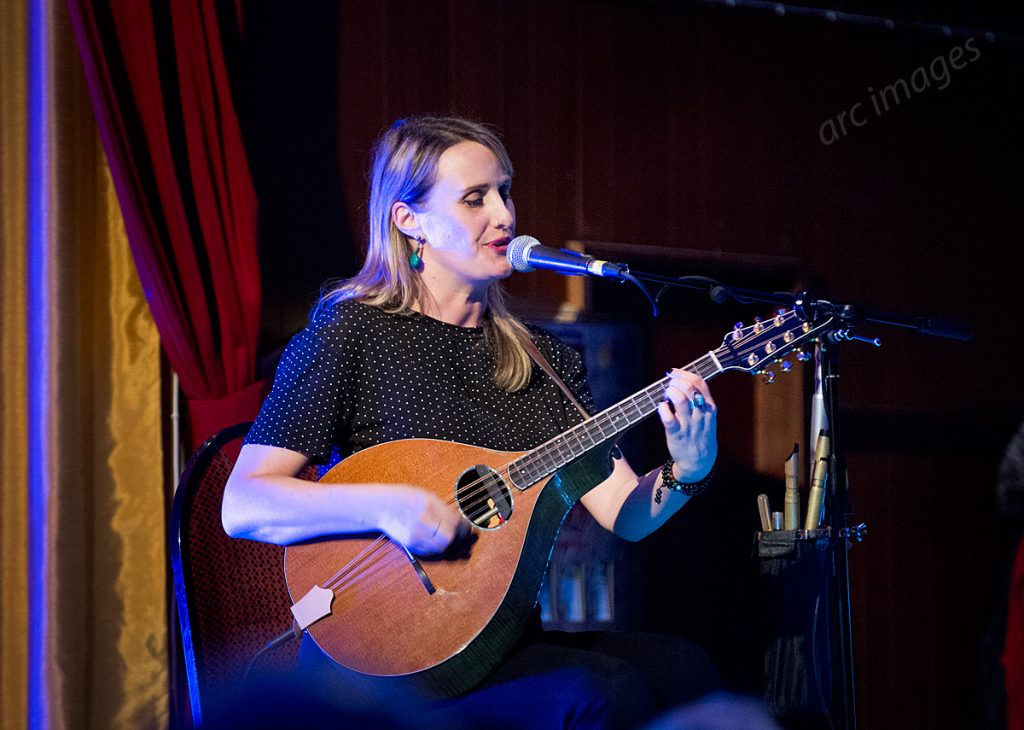 Vishtèn's energetic music is absorbingly varied, with band members frequently changing to different instruments. Most of the material tonight comes from their latest album, 'Horizons'. Some of the songs are self-penned, like highlight 'Les Sirènes à Roméo', which features some nice melody, delicately played on flute, guitar and piano. Occasional percussion is provided by the bodhràn, but also, interestingly, by the sisters 'tap-dancing' their feet while playing other instruments. Pascal provides some fine fiddle and guitar, in an amazing variety of styles. In fact the cross-pollination of musical heritage is one of the most interesting features of the evening, including for example, Cajun and Irish music. Vishtèn finish with a triumphant finale of jigs and reels.