Sunday 13th November 2022
Photos and review by Keith Belcher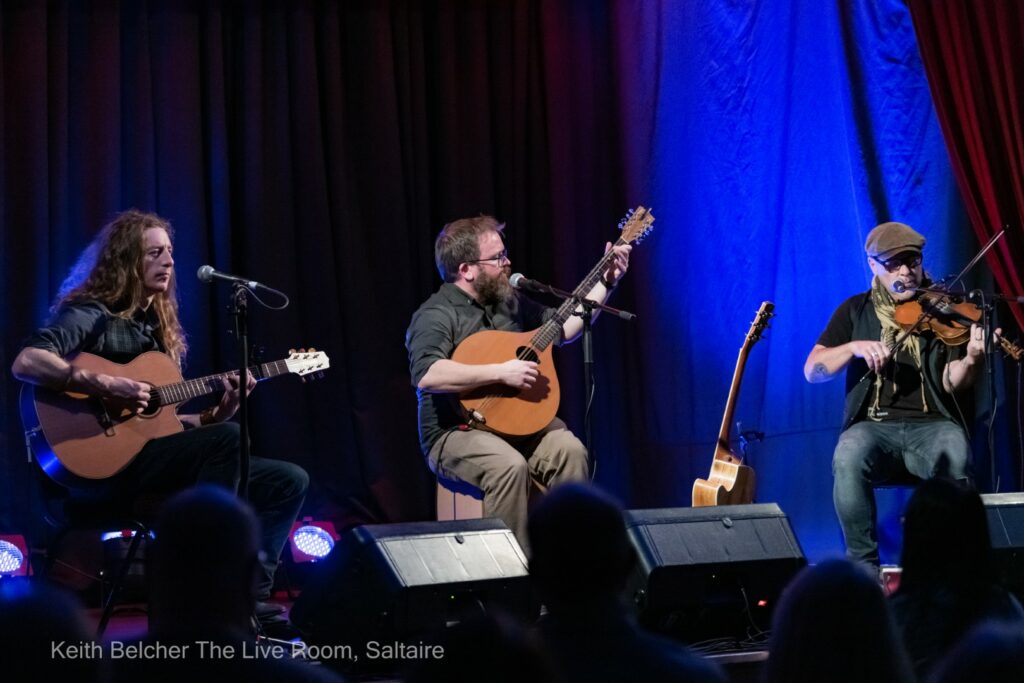 Sunday 13th November 2022, The Live Room, Caroline Street Social Club, Saltaire. The penultimate gig of 2022. A debut appearance from Irish/Scots trio Cua : John Davidson (fiddle, percussion, vocals) Shane Booth (guitar, vocals) and Ros O'Meara (bouzouki, guitar, percussion, vocals).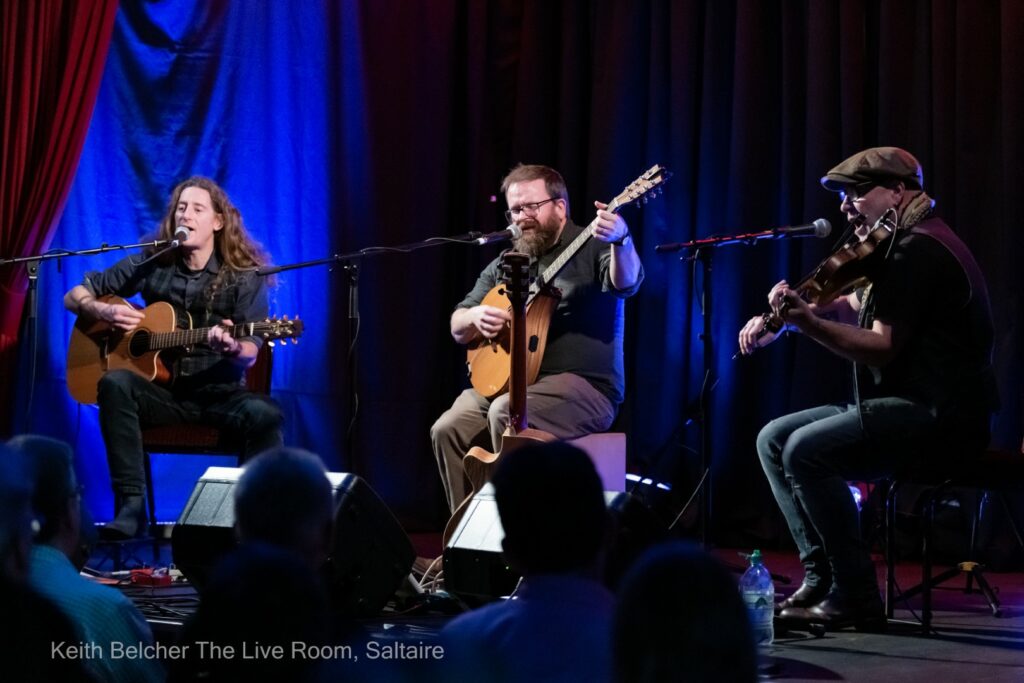 Their 5th UK tour, another band I was unaware of, thanks again Ron & Hilary. All live in Co Laois, John started life in Edinburgh but now lives in Co Laois also. A truly eclectic blend of musical styles and influences that delighted the very attentive and appreciative Live Room audience.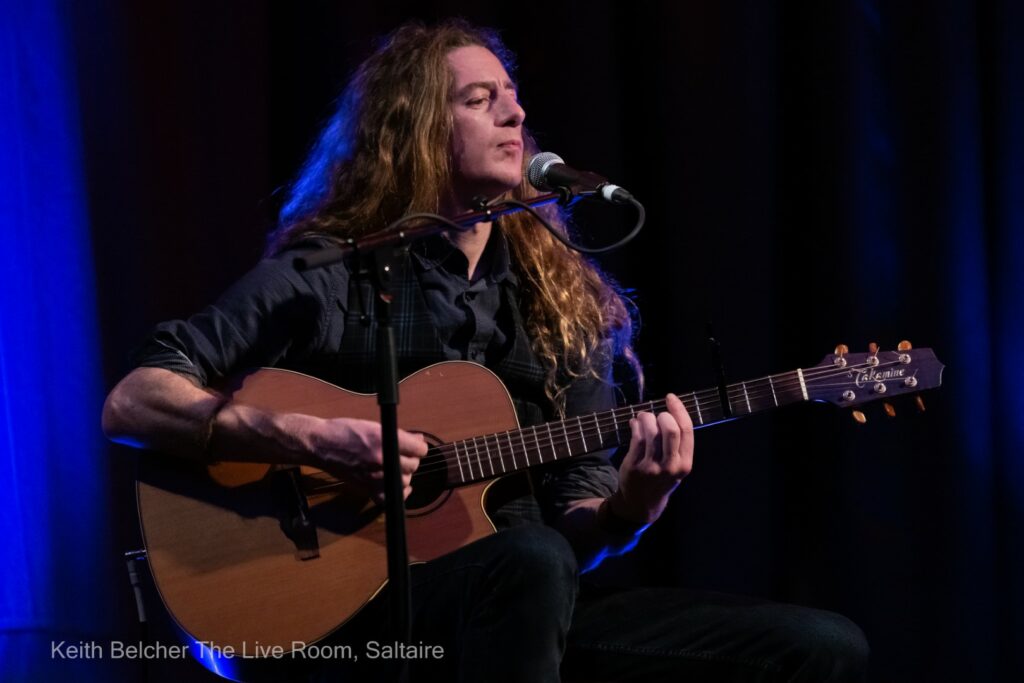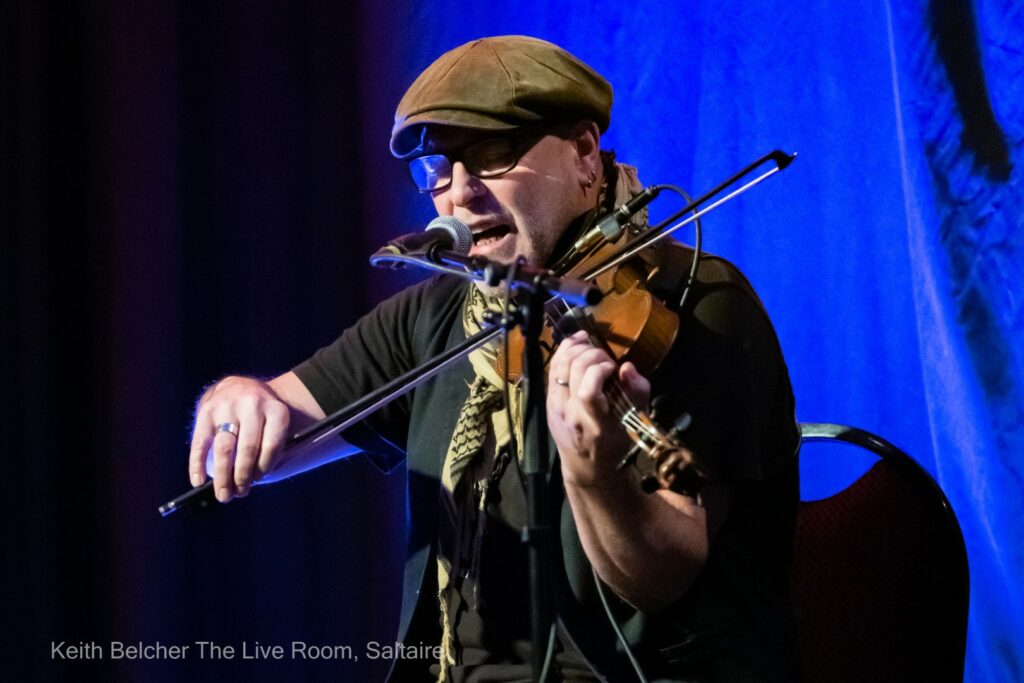 The range encompassed predictably the music of Ireland and Scotland but also ranged from the middle east to South America and all points in between (a Venezualan two step from Shane and John while Ros changed a bouzouki string!). By anyone's standards this was a seriously musically diverse show whilst retaining a very personal stamp throughout.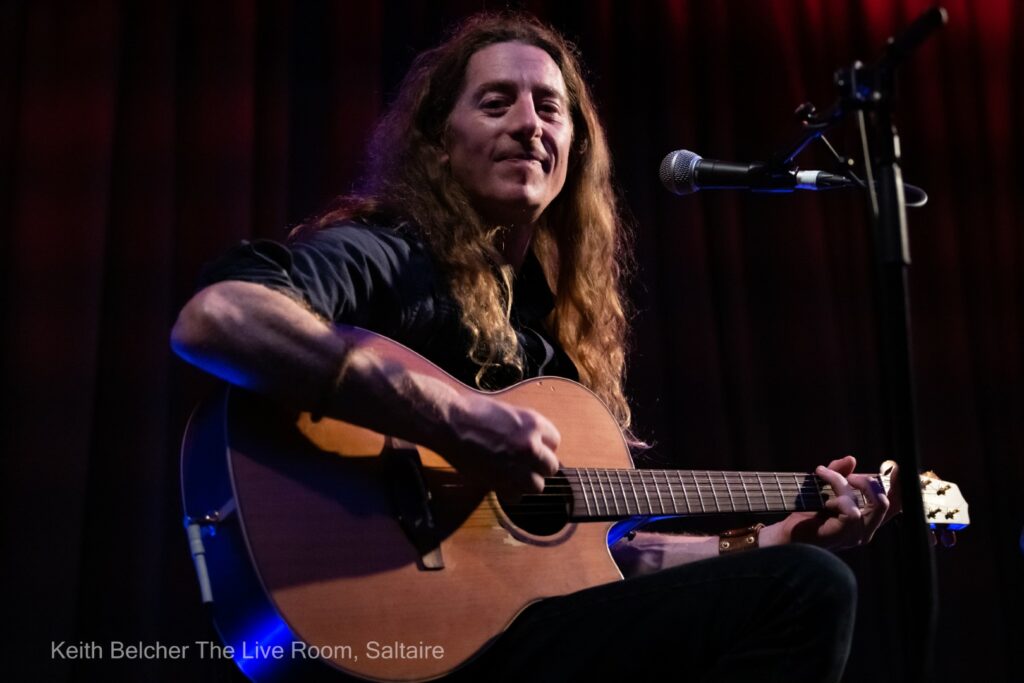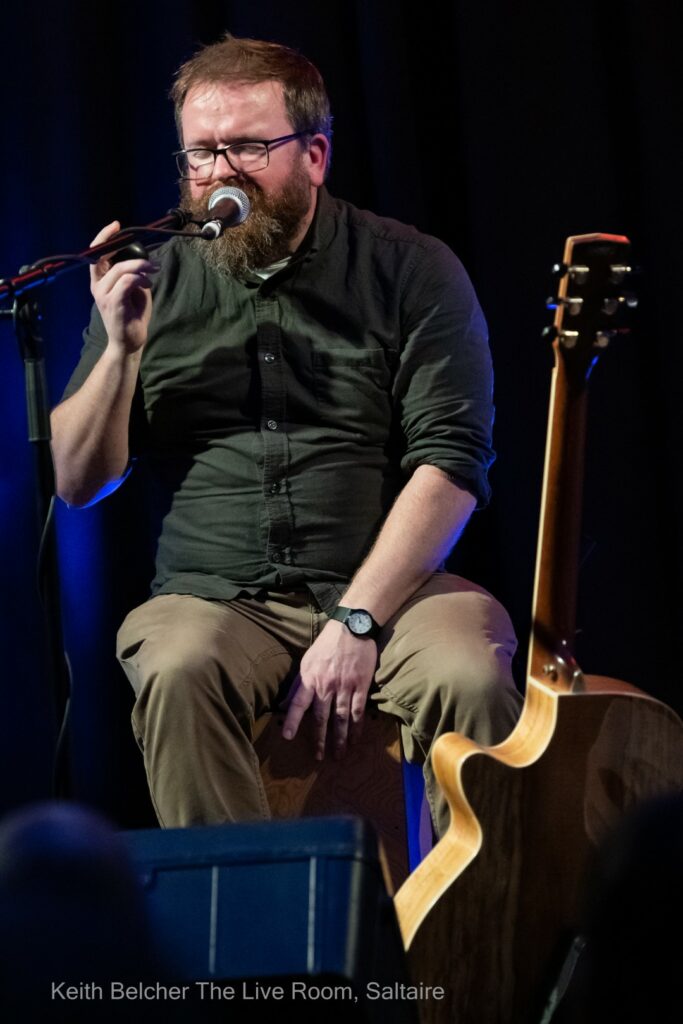 Musicianship was superb as were the vocals. Several songs performed acappella that were just a treat for the ears. It wasn't just the music though, the banter and bonhomie were also wonderful. All paces of music, soft and delicate at times very fast and driving at others. Indeed at some points in the show if some part of your anatomy wasn't attempting to keep time with the music then you may need to check your level of medication or consult an audiologist. Hopefully they will be back in the near future.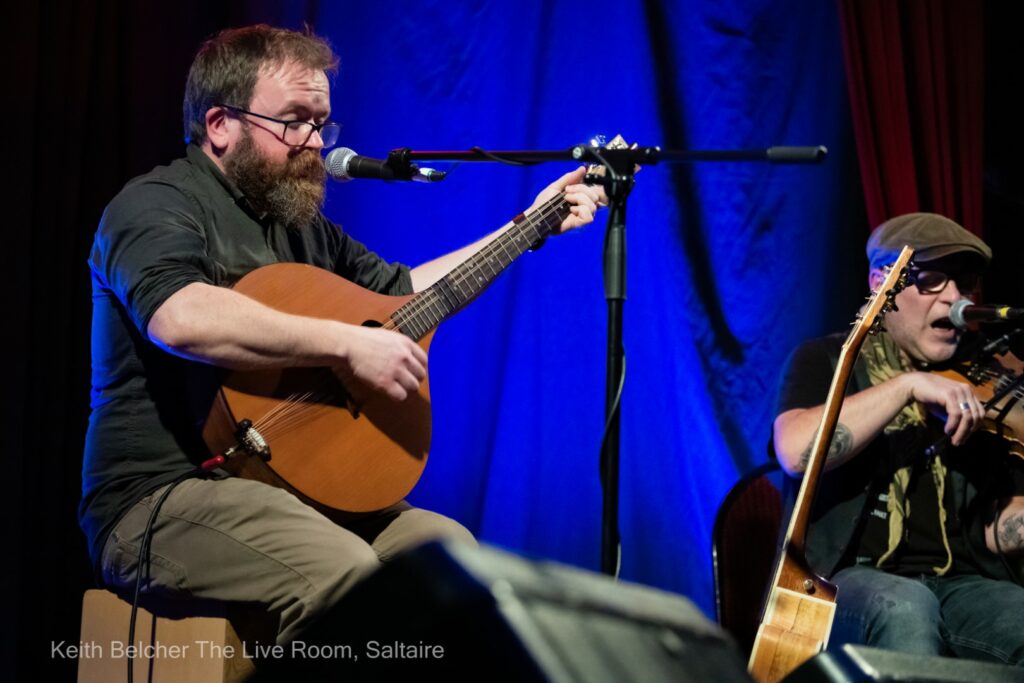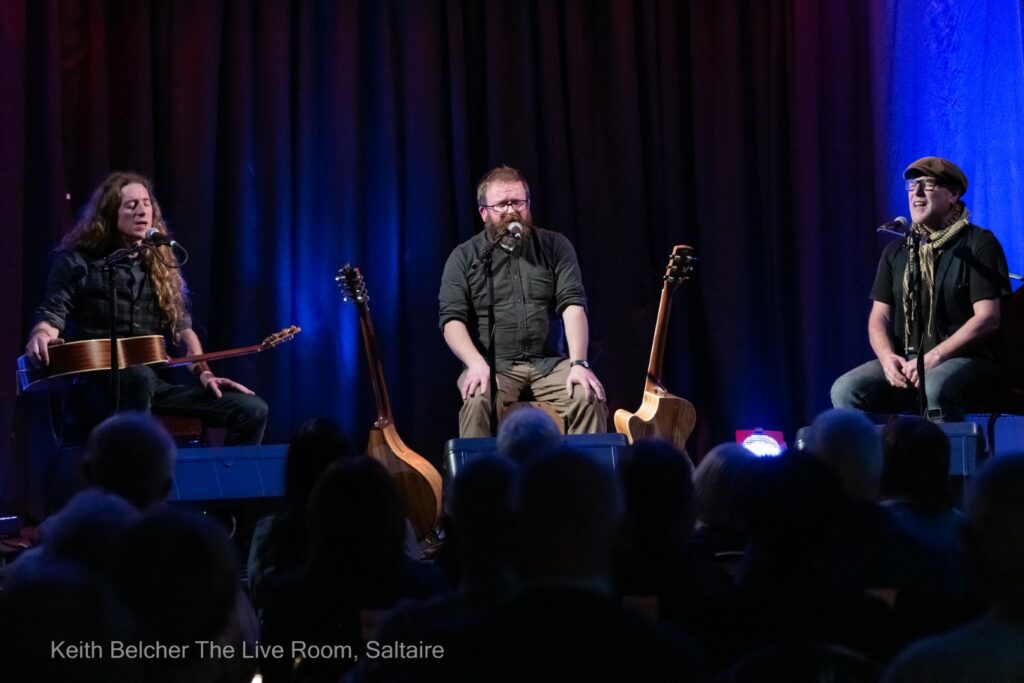 Video by Keith Belcher
If I Should Find Myself; The Other Man