Plus support The Silver Reserve
Thursday 25th August 2022
Photos and words by Keith Belcher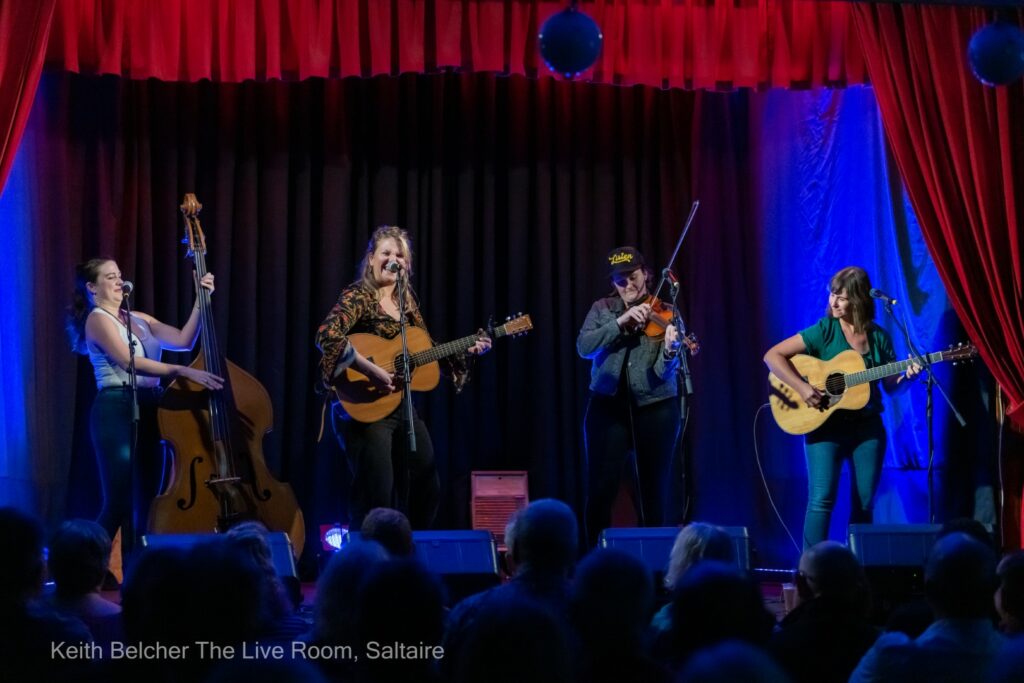 The very fabulous Della Mae making their long awaited debut at The Live Room, Saltaire. Originally scheduled for 2020 but something (???) threw a spanner in the works.
Truth to say they surpassed the expectations. I was fortunate enough to see their superb performances at Celtic Connections, Glasgow opening for The Milk Carton Kids and headlining their own show. Changes over the years but tonight's line up was fiddle player Kimber Ludiker, lead vocalist/guitarist Celia Woodsmith, guitarist Avril Smith, bassist Vickie Vaughn. Mandolinist Maddie Witler didn't make the trip this time around.
A high octane show from start to finish, serious amounts of energy generated, fair to say at the end there were people initially dancing in their seats but some just got up and danced. One of the most high-powered shows I've seen at TLR (and I've seen more than most people!).
Support act, Matthew Sturgess aka The Silver Reserve is rapidly gaining a good following with his superb, atmospheric shows. He had both the crowd and Della Mae who watched his entire show hanging on his every word and sound. A short but very sweet set, he's due back to do more than open next March.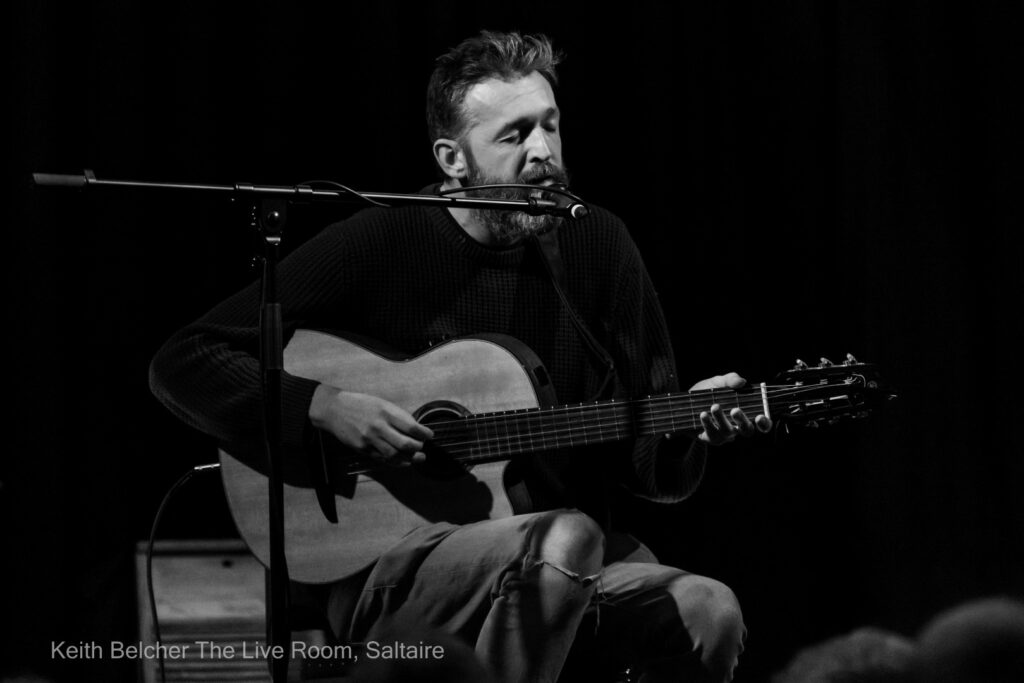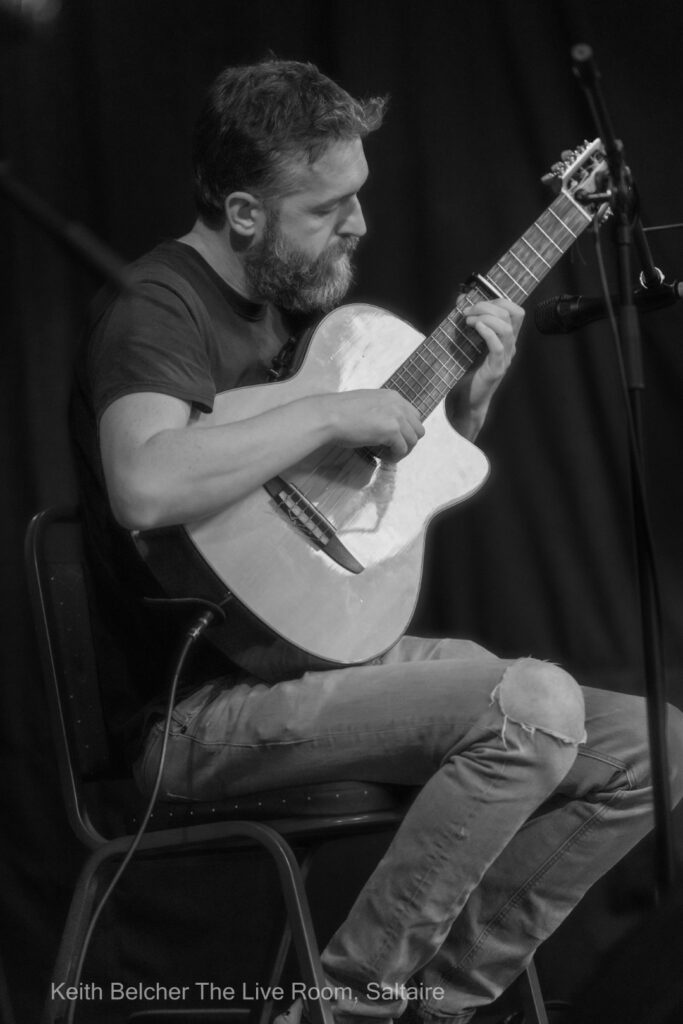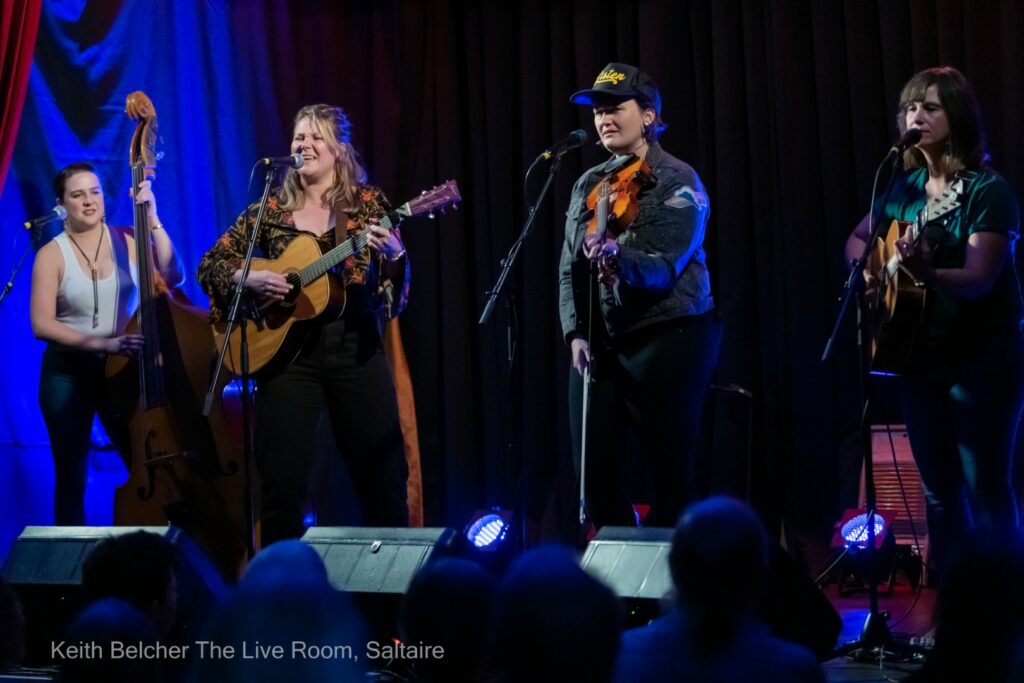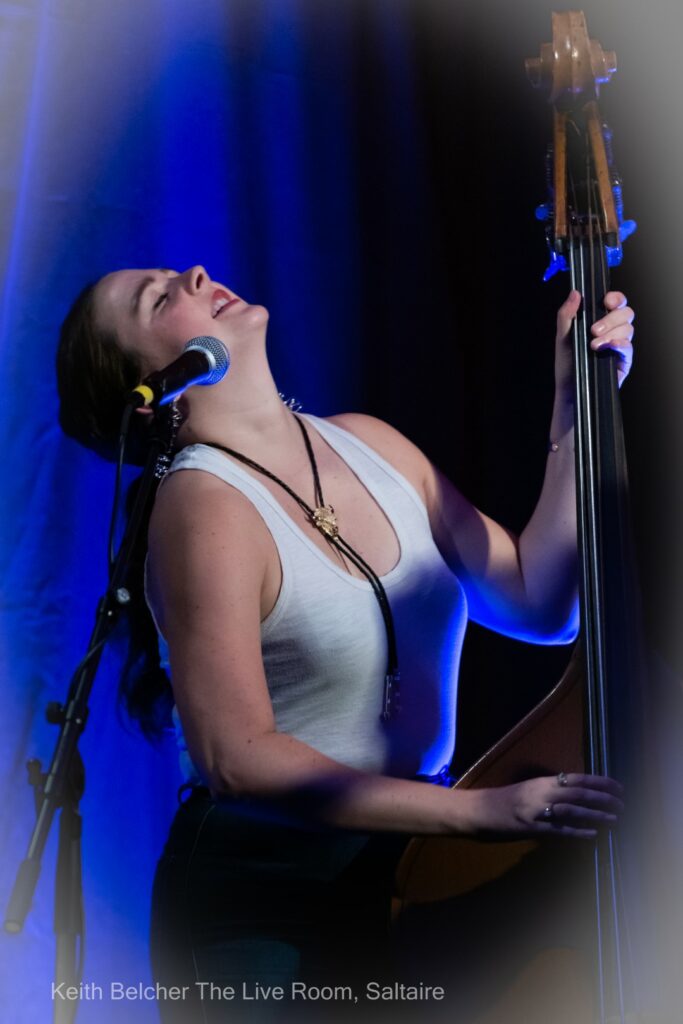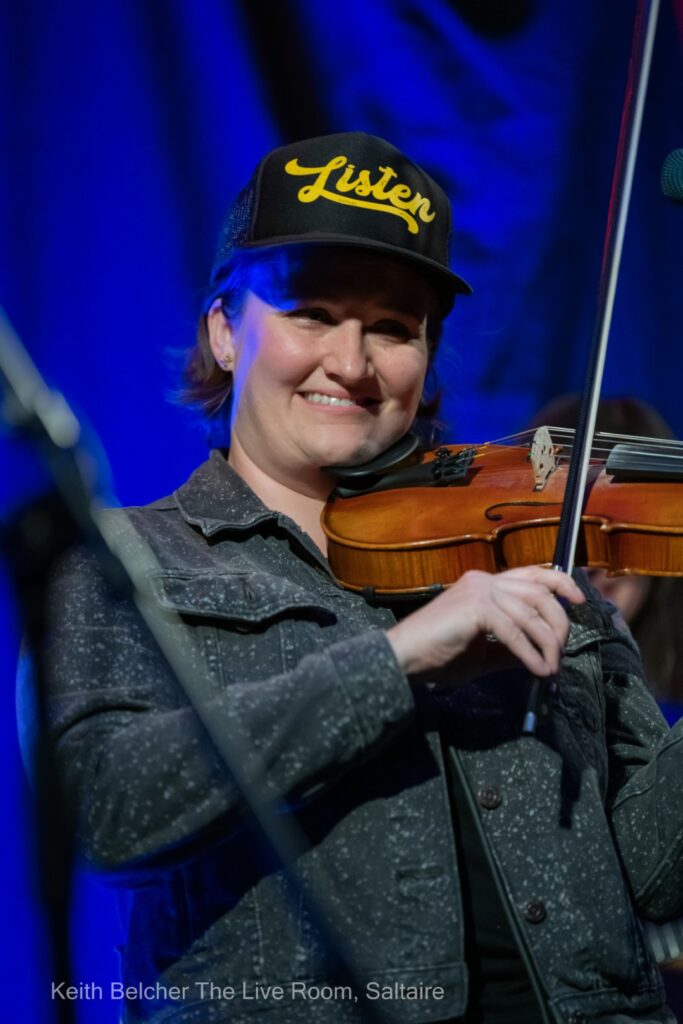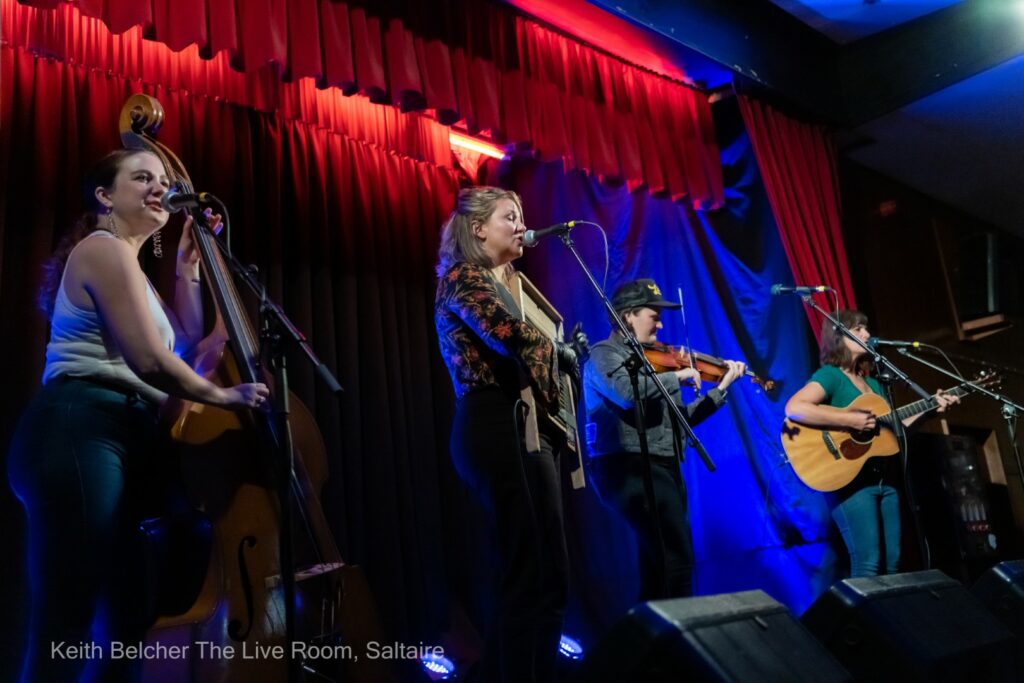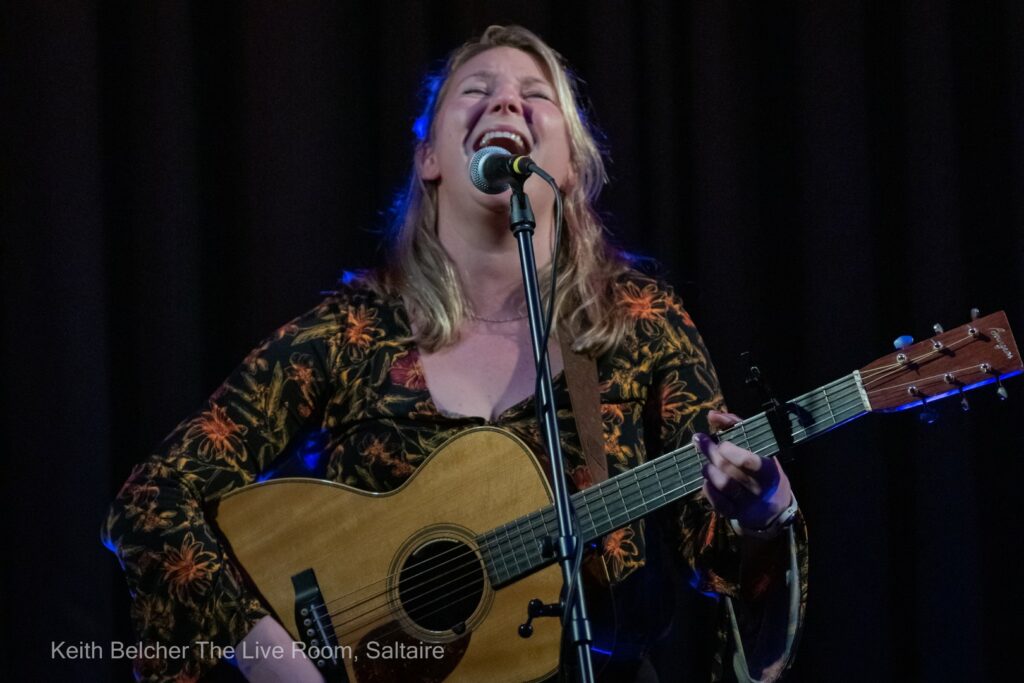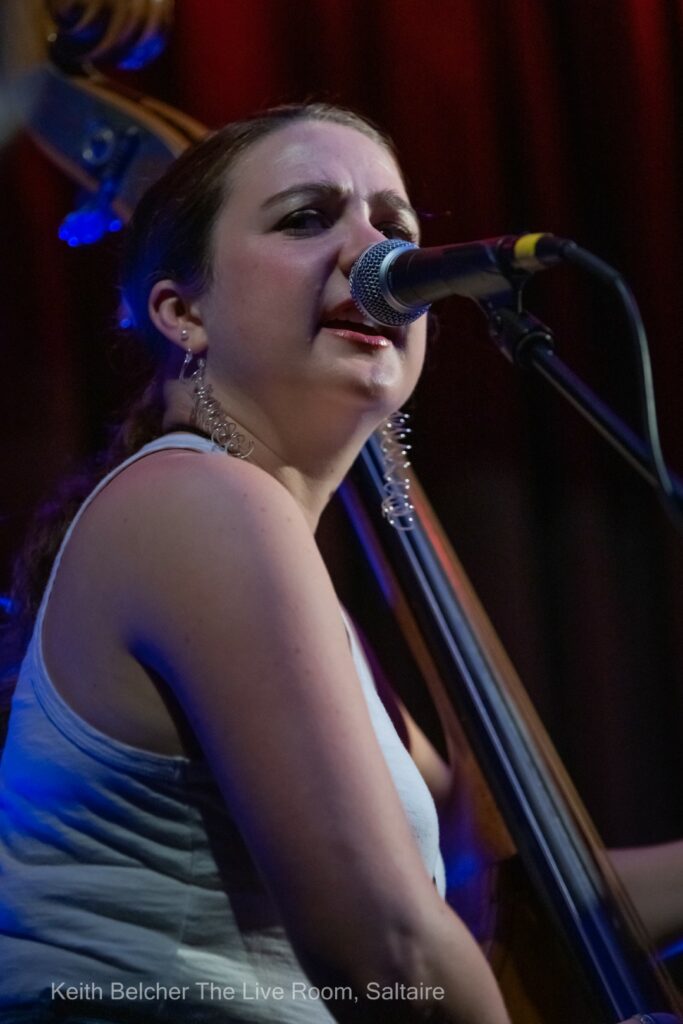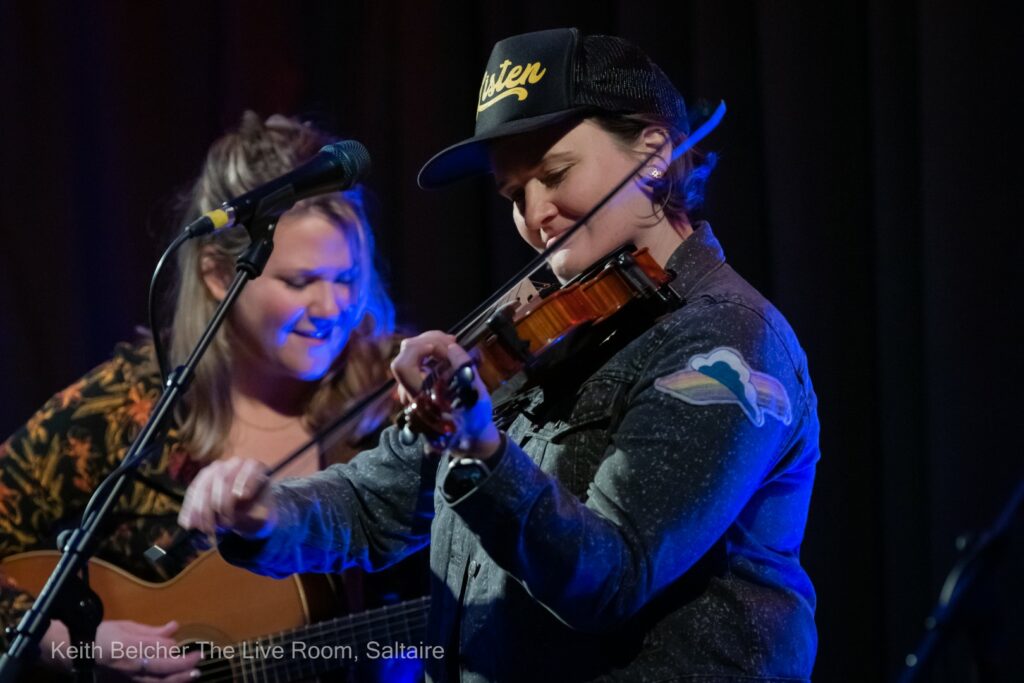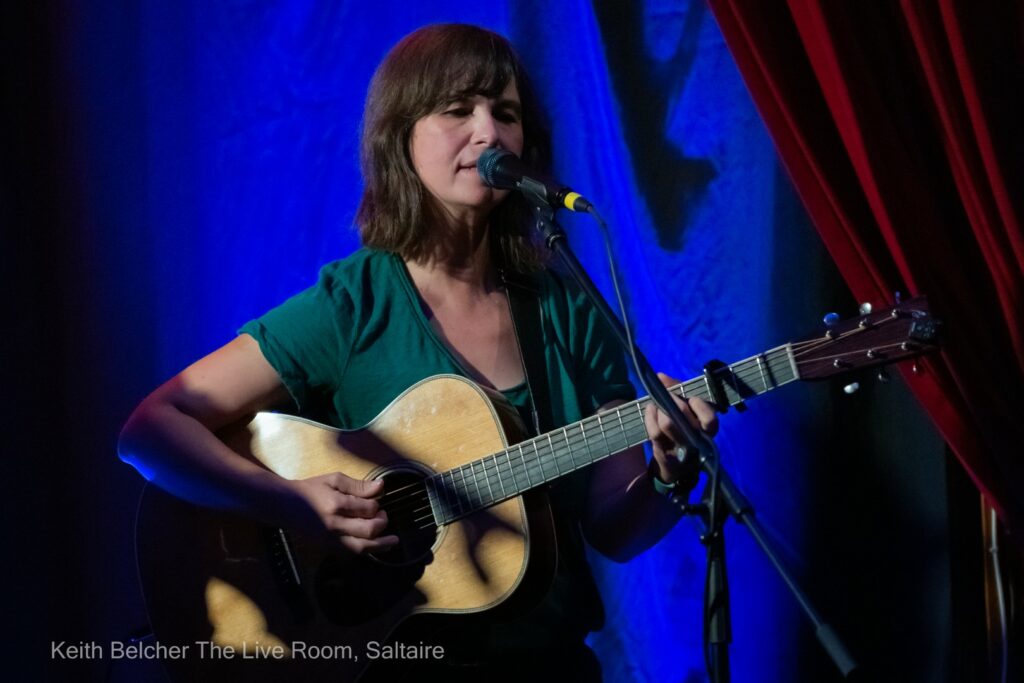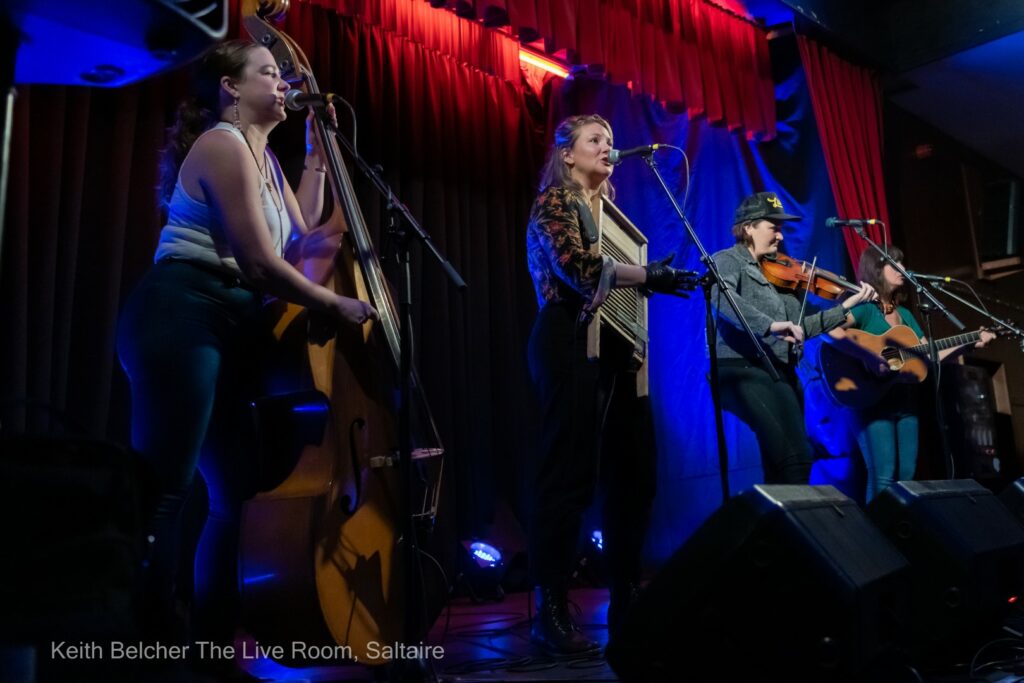 Live Video by Keith Belcher
Della Mae - Down To You
The Silver Reserve - Imogen