Thursday 1st June 2023
Review, photos and video by Keith Belcher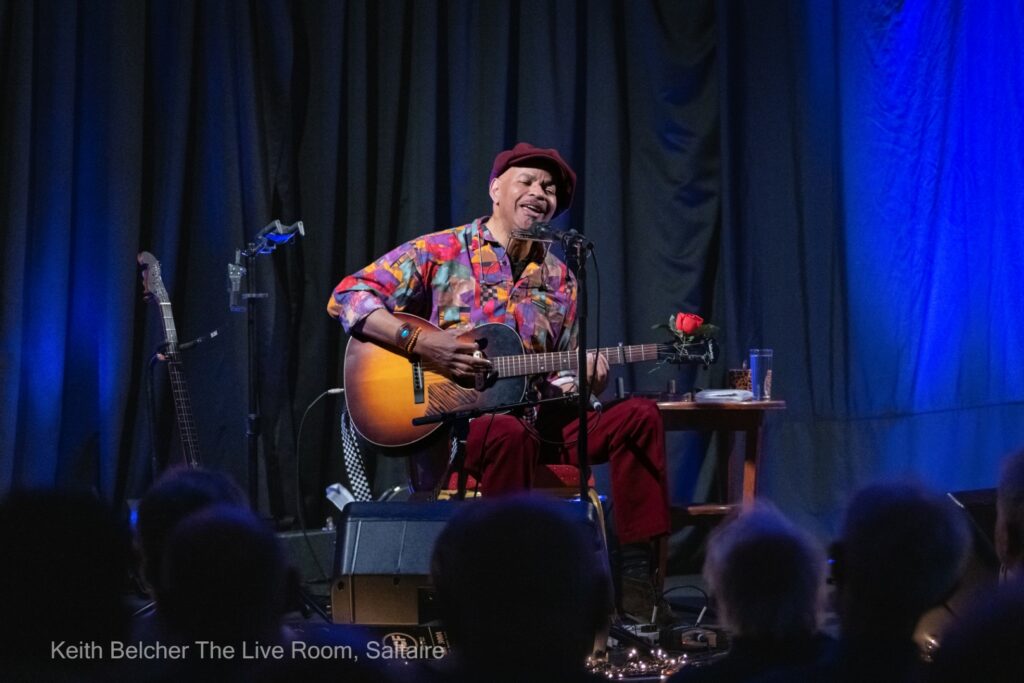 Thursday 1st June 2023. The return appearance of the multi talented bluesman, Guy Davis. Guy is someone I have wanted to see for a long time but never quite managed it. He's not just an extremely talented guitarist, banjo player, harmonica player, songwriter, storyteller and singer. He has theatre and film acting credits to his name and has written many plays also.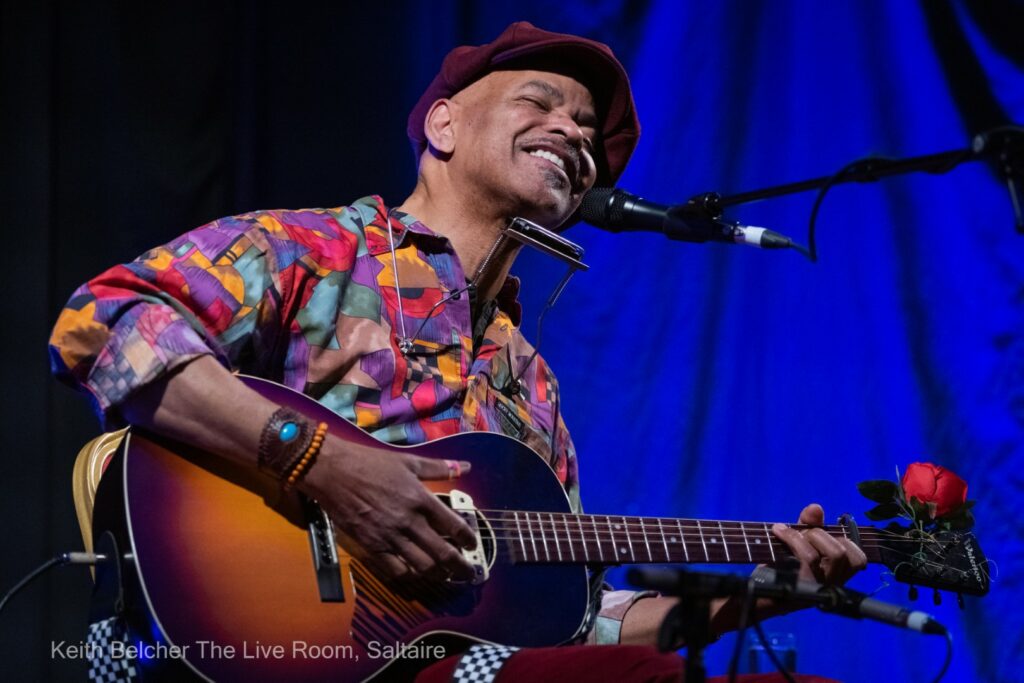 An excerpt from his press biography tells it all better than I could:
"His performances feature a mix of his original songs and cover songs by Muddy Waters, Howlin' Wolf, Pete Seeger, Bob Dylan, Mance Lipscombe, Blind Willie McTell, Leadbelly, Blind Lemon Jefferson, and many others. His admiration for antiquities parallels his love of music, "I like antiques and old things, old places, that still have the dust of those who've gone before us lying upon them." Blowing that dust off just enough to see its beauty is something Guy has excelled at for over twenty-five years of songwriting and performing. like savoring the ghosts of old sounds while still enjoying modern music.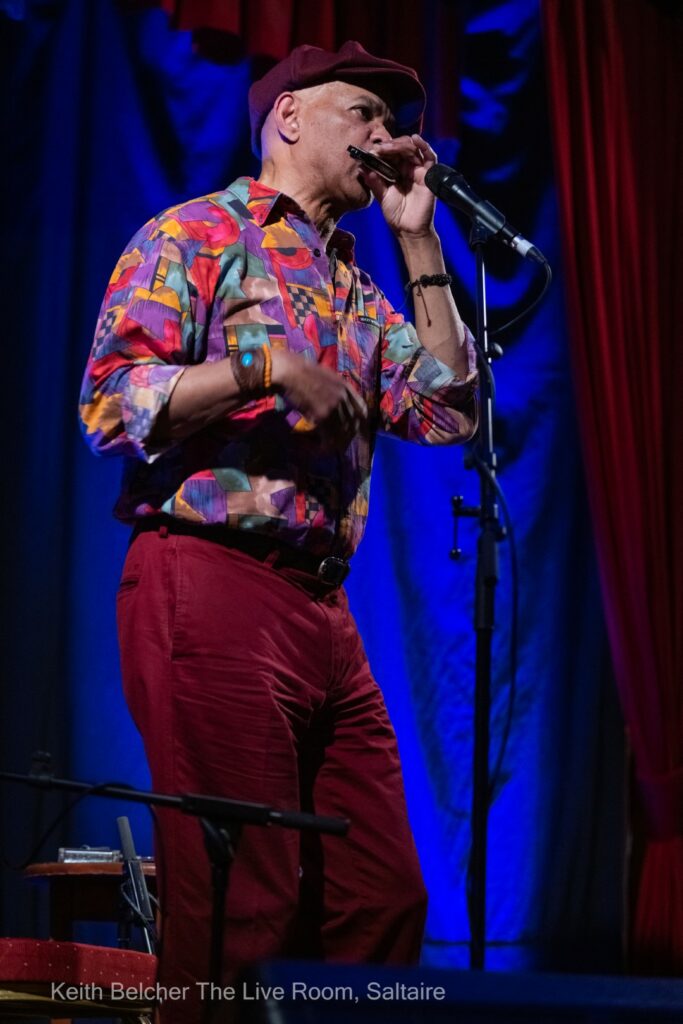 Guy is a songwriter greatly influenced by his love of theater and storytelling, who derives joy from touring and seeing people from all walks of life. His hope is to bring people together, with the commonality that we are all people regardless of class, race, or personal experience, a lesson he learned from his long time friendship with Pete Seeger. Guy feels that Pete's greatest strength was his ability to bring total strangers together, and have them all singing harmony by the time they left at the end of the night. "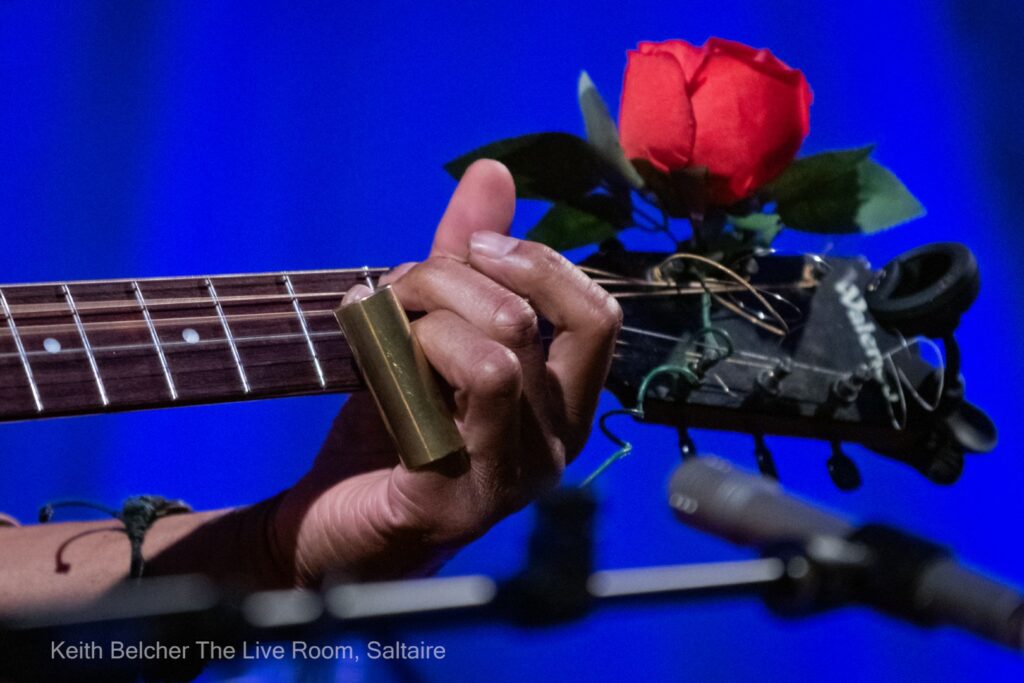 It had been almost 10 years since his last show at TLR during the snows of 2013. Ron and Hilary had presented him twice before that at their venue in Wales. We got a superbly classy performance from a very classy artist. A beautifully paced show, along with the superb playing and singing the show layered with stories, anecdotes and a lot of humour and rapport with the audience. He has a huge back catalogue to his name, 20 albums over a more than 35 year career (and still counting) starting with 1978's Dreams about Life to 2021's, written during the pandemic, Be Ready When I Call You. Quite a few songs featured were from the latest award nominated album including the splendid 'Palestine, Oh Palestine'.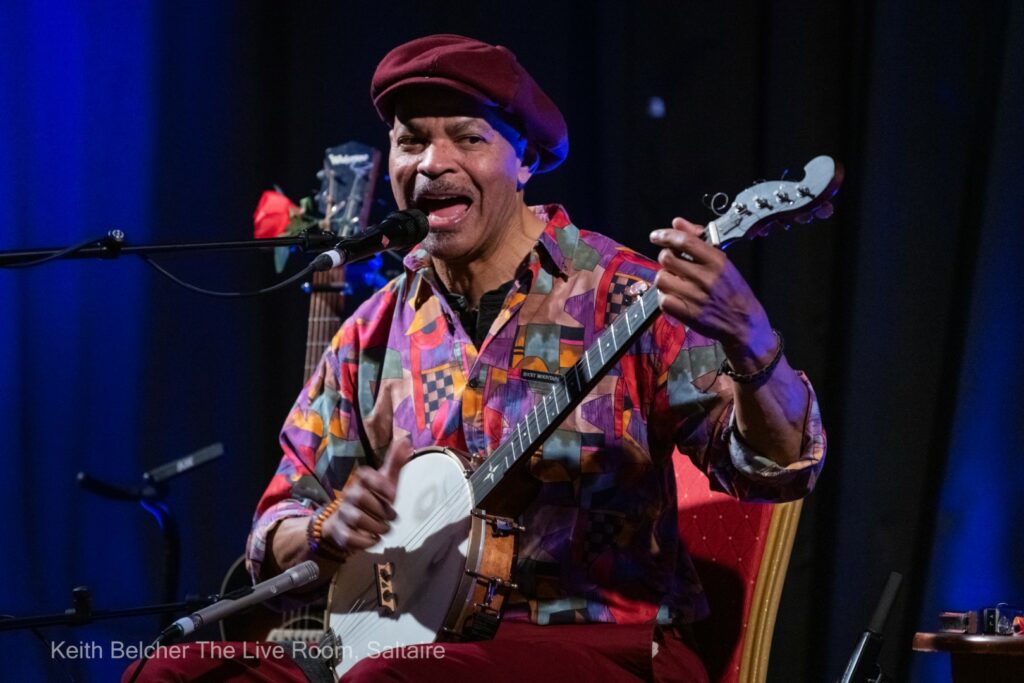 After the very funny It Was You (a song about Orange 45) Guy asked if it was OK for him to play a few more, needless to say there were no objections . Full marks go to the Live Room Choir who provided lovely accompaniment to Guy's songs when requested. A really enjoyable night made me wish I'd got around to seeing him a long time ago.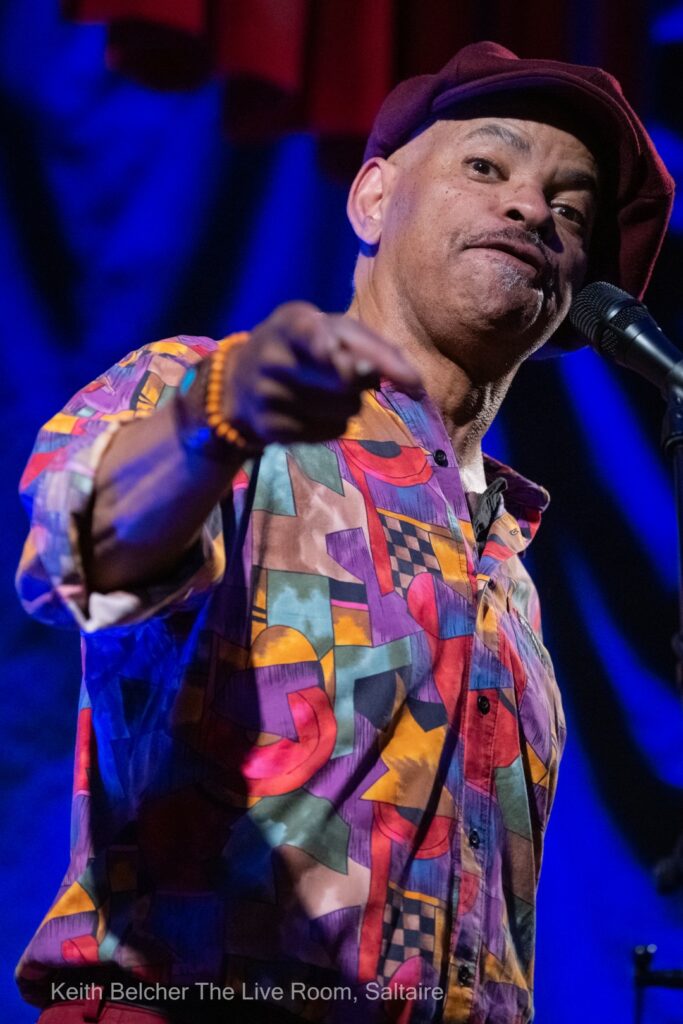 Interviews
Low Down Women