Friday 21st & Sunday 23rd May 2021
Review and photos by Keith Belcher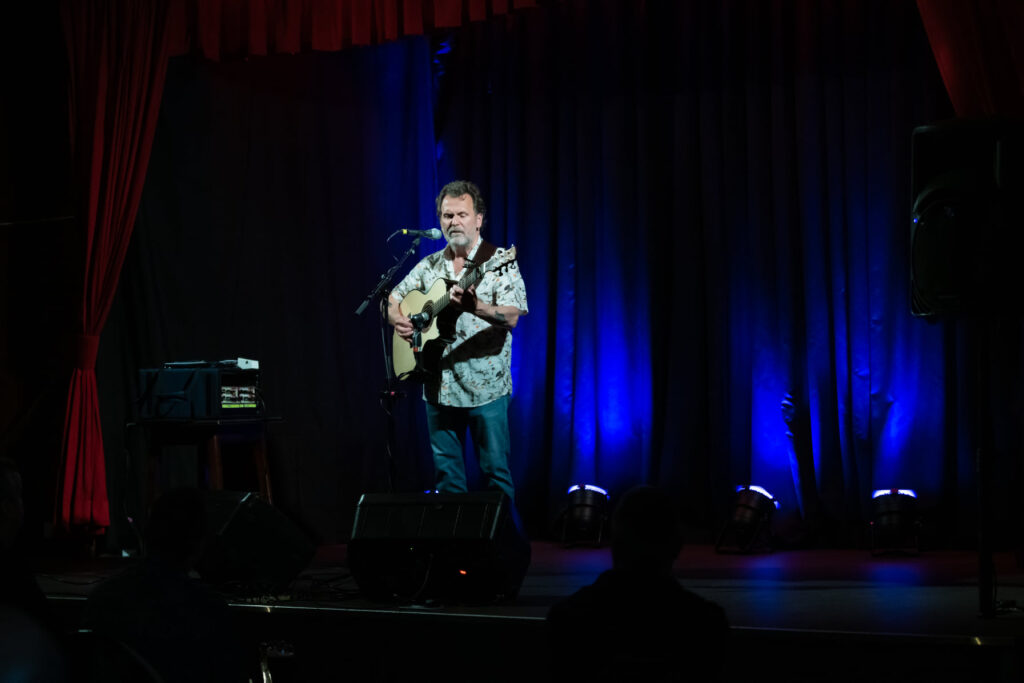 Martin Simpson
The Live Room, Caroline Street Social Club, Saltaire West Yorkshire
21st and 23rd May 2021
Early Shows both 6.30pm
"I cannot tell you how much it means to me to stand on a stage and remind myself of who I am…" so said Martin Simpson just before the encore to his first of 4 socially distanced shows at The Live Room (TLR) , Caroline Street Social Club, Saltaire, West Yorkshire on 21st and (all being well) the 23rd May 2021. It was cold and wet outside. It was also Martin's Wedding anniversary. Martin was playing to a sold out small crowd of about 60 people, you wouldn't have known there were only 60 from the appreciation and applause. That of course is far less than he usually plays to but times are still strange and things are what they are. Martin had earlier remarked on how excited he was to be standing on a real stage , it being like a dream come true. Full marks to Ron and Hilary at TLR for keeping the music going at the club over the last 14 months of you know what. Martin's original gig was scheduled for June 2020, postponed to October or November 2020 and then eventually taking place in May 2021. We and he all got there in the end. Music from Saltaire has continued in the form of virtual live streams and a brief period of socially distanced gigs which came to a premature end with the wonderful Edgelarks in October 2020 when the area entered tier 3 restrictions, scuppering plans for actual in person gigs until now. The next few gigs prior to June 21st will also be streamed live as well as to a limited, socially distanced audience. Until full attendance can resume all events will have 2 shows, one at 1830 and another at 2100. The 1830 show being streamed live.
I must confess to some nervousness at rejoining society and almost but not quite mingling. However, changes to the layout and running of the club to ensure as much safety as possible had taken place. One way systems, drinks ordering apps, table drinks delivery, Perspex screens and repositioning of merchandise desk are amongst the safeguards made. At the end of the night I felt quite relaxed (even without any alcohol-I was driving) and thoroughly enjoyed experiencing live music after a 14 months enforced vacation. Bronwynne Brent on March 15th 2020 seemed a VERY long time ago in a VERY different world. I suspect Martin was also quite nervous about taking to the stage again. We can quite easily forget that performing to a live crowd rather than a camera lens is a totally different experience. If he was worried he didn't need to be . Yes, there were some minor instances of forgetting words, not surprising, you try remembering all those words after not really performing for a year or more, I doubt it will happen in the later shows. The guitar work was as good as ever which is without saying amongst the best you are going to hear from anyone, anywhere!. It made you remember what live music is really about and what you had been missing. There's an energy flow from artist to audience to artist back to audience which builds and builds through a successful show. Some musicians have put away their instruments during recent times but certainly not Martin, he had obviously been constantly playing constantly throughout. He released a new album called HOME RECORDINGS during lockdown, recorded in Sheffield between March and July 2020.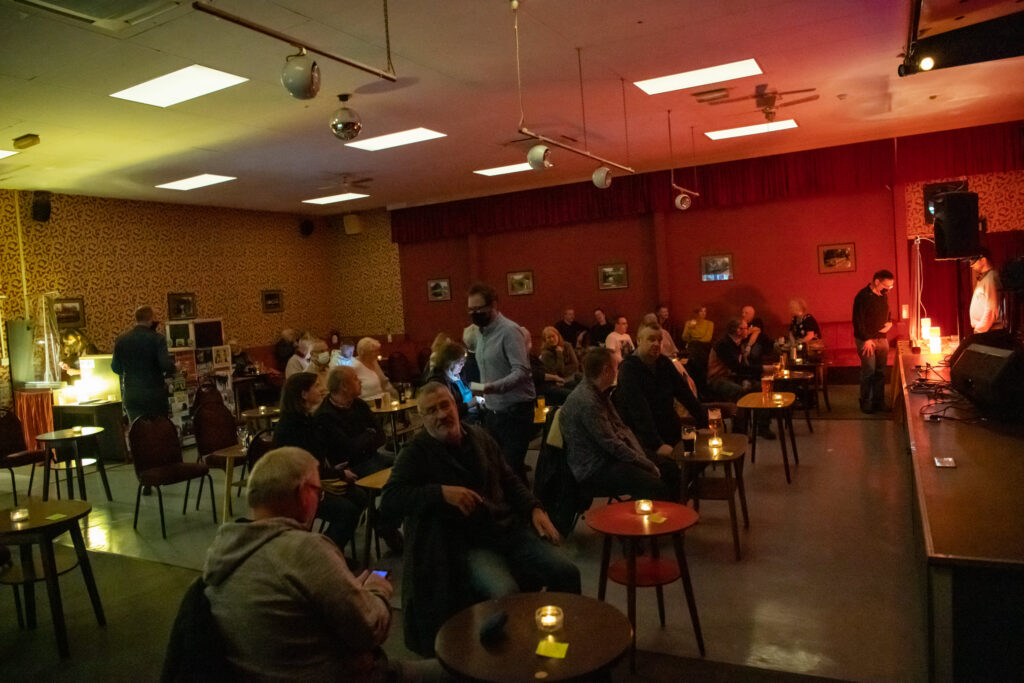 Hilary opened the show thanking the audience for having faith and sticking with everything so far. Martin started with what has been a relative constant of his past shows, Leadbelly's In The Pines with familiar beautiful and very precise bottleneck playing. This was followed with 3 songs from HOME RECORDINGS. The gig was unusual in that there was only 1 Martin Simpson penned song , this being Ridgeway. I was photographing during Lyle Lovett's Family Reserve which was a little daunting as there is a constant refrain of "Put Down That Camera"….I carried on regardless and didn't take it personally!. All other songs were either covers or traditionals, all with Martin's very distinctive touch and style.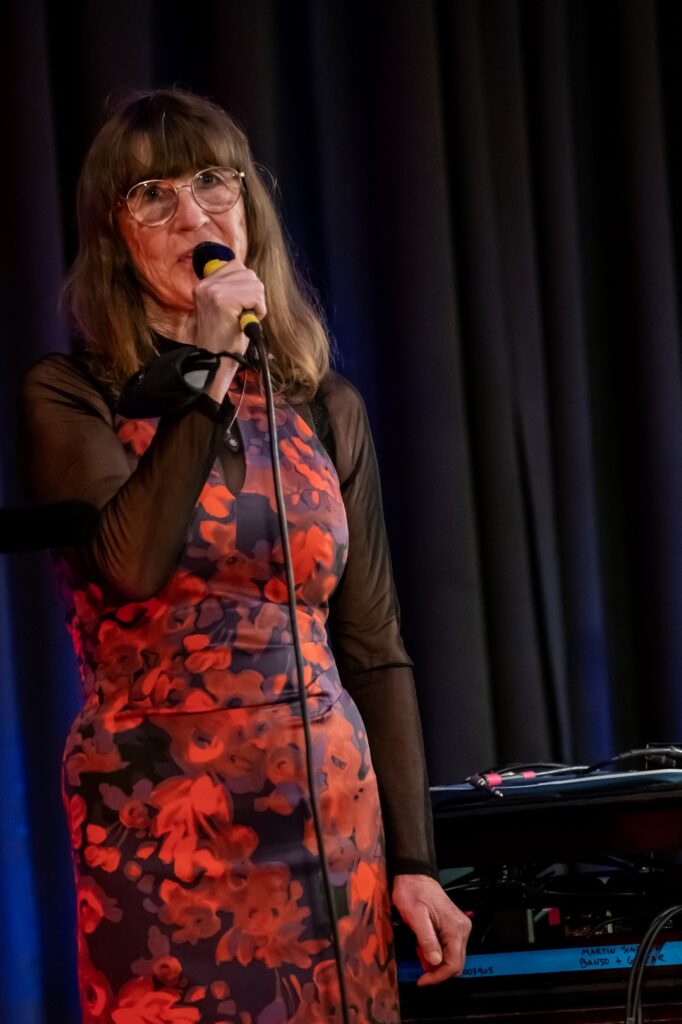 He often seems able to put more depth and dexterity in his tuning than many guitarists are capable of during a full song. Regarding cover songs, if you're going to do them then why not sing the late John Prine's Angel of Montgomery, Robin Williamson's October Song from The Incredible String band's first album, Bob Dylan's Buckets of Rain and Jackson C Frank's Blues Run The Game. Martin unusually restrained himself to guitar throughout, no banjo appearances which is something I always associate with Martin. The latest album includes both banjo and ukulele for those missing the banjo. I suspect the absence had to do with the time constraints of getting the 2 shows per night in.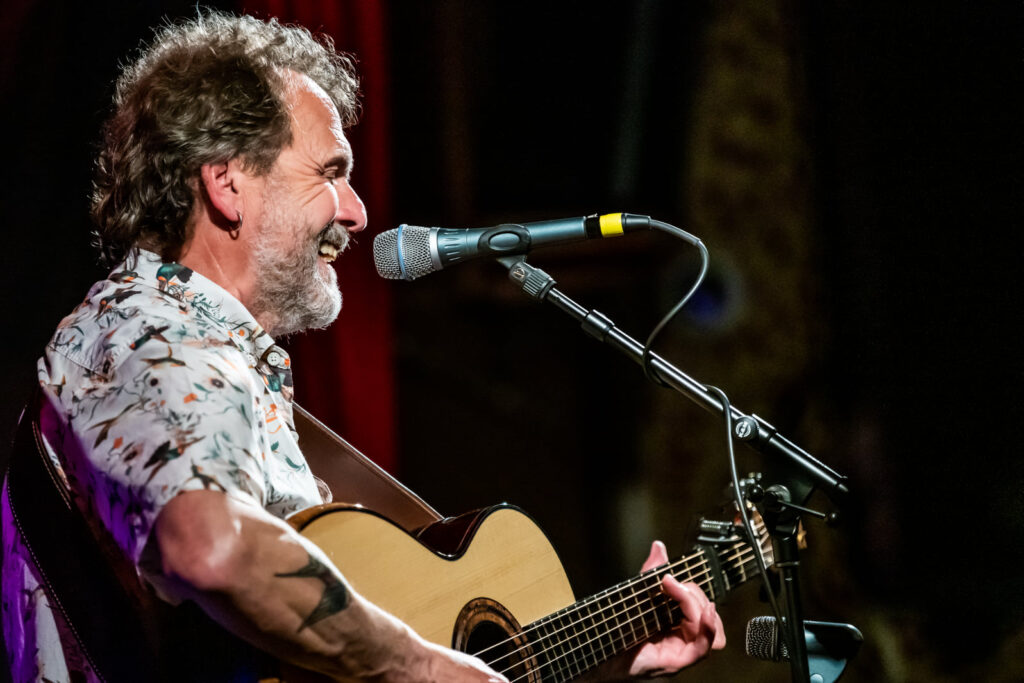 Martin visibly relaxed as the show continued giving his usual very informative song intros, more detail and wide ranging information than you get from most artists . As he says. "you don't get information like that at a Black Sabbath gig!". The audience listened beautifully and like me seemed glad to be back listening to live music. The soon to be 80 years young Dylan's Buckets of Rain was meant to bring the show to a close but an encore brought Robb Johnson's very sadly, still appropriate for these times, More Than Enough. This is a song I first heard many years ago performed by Martin's late Father-in-Law the irascible and much missed Roy Bailey. Before lockdown Martin had started to play it frequently as a tribute. All too soon it was time to leave safely by rows and make way for the group of volunteers to "covid" clean the premises for the next sitting. Judging by the general vibe and conversation as people left a good time was had by all, musician, audience and promoters alike. Let's hope the shows continue without interruptions.
The 1830 show on the 23rd was seen not only in Saltaire but around the world by live stream. Considering there were several cameras operating it was an almost entirely unobtrusive addition to the audience experience. There was also a very interesting looking extra microphone.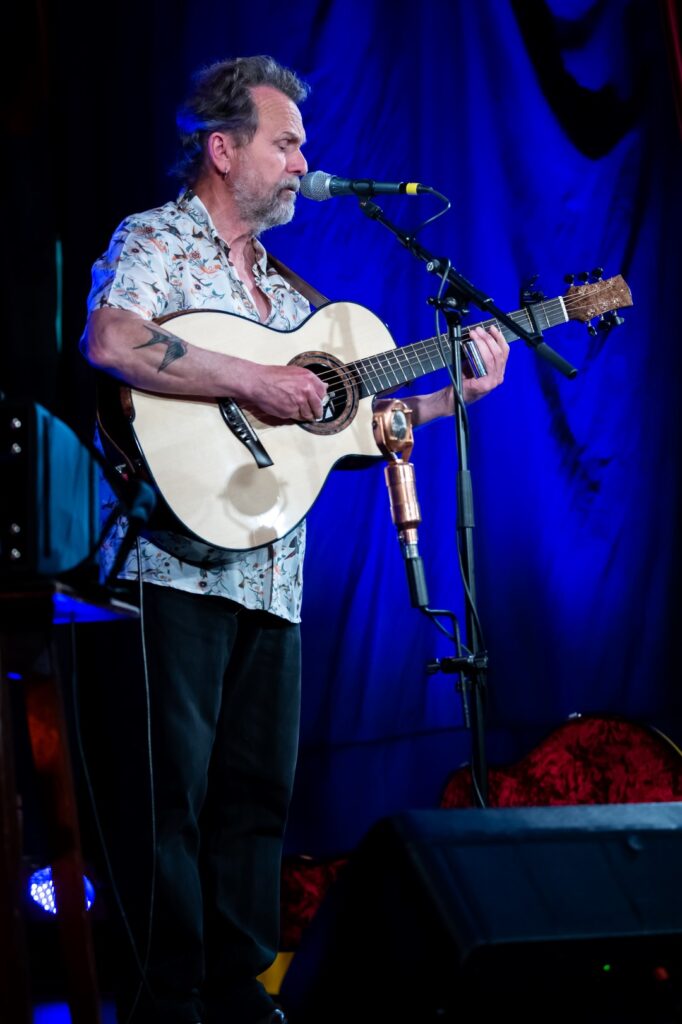 The set list was the same, still no banjo, although I gather that Deliah from HOME RECORDINGS featured as an encore in the 2100 show. To me, what was noticeably different was Martin's demeanour. The second show he was visibly more relaxed and the words seemed to come far easier both for the songs and the between song banter. The first show he was really concentrating and looking down a lot of the time, the second he was obviously feeling far more at ease and at home, almost as though he had never been away. He was looking out at and engaging with the audience and thoroughly enjoying the experience of being back on stage, doing what he does better than most can dream of. The audience response and appreciation was superb for both shows. Let's hope that full shows can resume safely as soon as possible.
The set list for those interested in such things was:
Intro – Hilary
In The Pines (Lead Belly)
Family Reserve
Angel From Montgomery (John Prine)
October Song (Robin Williamson)
Donal Óg (Trad)
Ridgeway
The Cherry Tree Carol (Trad)
Piney Mountains (Craig Johnson)
Tyne Of Harrow (Trad)
Blues Run The Game (Jackson C Frank)
Buckets of Rain (Bob Dylan)
More Than Enough (Robb Johnson)
Some reviews from the audience
"What a great show from Martin Simpson, as always, last night !!!! So good to see live music, I very much like the trailers which you are showing against each forthcoming act, it gives a very helpful flavour. See you on the 6th June" – David Mann
"It was brilliant. Many thanks to you and all those involved in making us all feel so safe, plus the bar/catering staff, and esp. many thanks to Mr Simpson the maestro and his team. Wonderful stuff" – Demetri Dourambeis
"Hi Hilary……..the Martin Simpson gig was brilliant. Thank you to you and Ron for putting it on in what were obviously difficult circumstances. The show has whetted my appetite for more so I'd like to book the following gigs, please: Joe Martin; Sam Carter; Andy Ruddy (Really pleased that you're getting him back. He was great the last time and I love his first album.); John McCusker; Nathan Bell; The Breath; Sierra Hull" – Paul Horsfall
"I would just like to say how impressed I was with the whole set up and friendly atmosphere you and your staff created, your enthusiasm and passion was on show for everybody to see, I would like to thank you for having the patience and drive to put events like this on in these difficult circumstances, set up was perfect , Martin was great as was the venue……" – David Robson , Lytham St Annes
"To both Hilary and Ron, thanks for all your efforts over the last months, it must have been very, very difficult, worrying and frustrating. Martin's concert last night was brilliant, and it was lovely just to be able to talk to him afterwards, which has not happened for such a long time" – Romney Goodwin
"Thank you very much for your perseverance and ingenuity in bringing us Martin Simpson at the weekend. We were delighted to be back in the club enjoying live music again and it was wonderful to have an artist of such talent kicking things off. You have done a great job of 'keeping the balls in the air' this last year and I am sure that it has been very stressful for you both. Let's hope the music brings its reward and there aren't any more nasty surprises afoot" – Phil Marsland
"Hi Hilary, it was a wonderful gig tonight. Thanks for all your hard work. It was very well organised. Thanks again and we hope to see you soon. All the best" – John Fox.