Sunday 10th October 2021
Photos and review by Keith Belcher
Nathan's first visit to TLR. I somehow doubt very much that it will be his last. It was a relatively small crowd but my, how they a very happy crowd at the end of the night. Wonderfully attentive and involved throughout. There were some that commented that this was the best show they had seen at TLR. I've seen Nathan several times and this show was possibly the best I'd seen.
He's always great but on Sunday he was on fire from the opening notes of Angola Prison to the 60's classic For What It's Worth, a cover from what may have been the first supergroup, Buffalo Springfield comprising Steve Stills, Neil Young and Richie Furay (Poco). That was the only cover of the night.
The new CD Red, White and American Blues (It Couldn't Happen Here) featured very strongly but the show also covered the span of Nathan's releases. Great songs, superb guitar , wonderful and lively humour and rapport , what more could you want. He knows more about football (soccer) than most British musicians.
Re the guitar work; his thumb worked so hard during the night it deserved its own picture. This tour his wife Leslie joined him on stage for Jesus of Gary Indiana. Catch him next time around. He really is very good. – Keith Belcher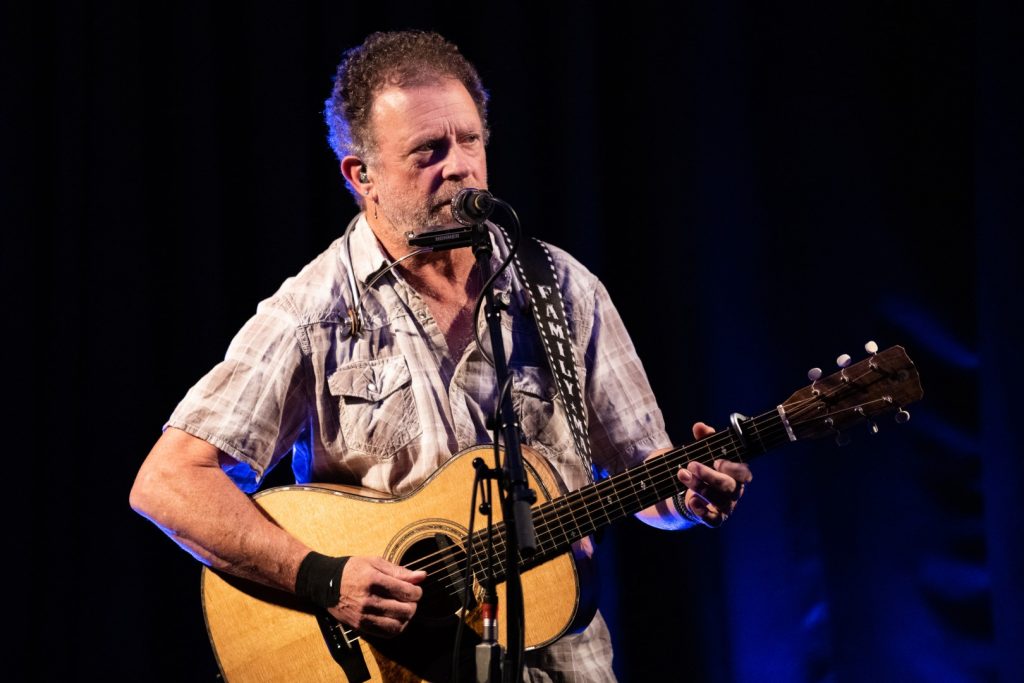 From TLR:
We were thrilled to welcome Nathan for his first visit to TLR, not only because we have been chasing him for around three or four years, but also because he is our first guest from overseas since 15th March 2020. He delivered a wonderful show to a small, but perfectly formed audience, who were enraptured by his voice and guitar playing for the evening. Some comments from those present are below in the comments section
We do hope to bring him back to the UK again soon so more of you can see him.