Plus support Rachel Baiman
Sunday 22nd January 2023
Review & photos by Keith Belcher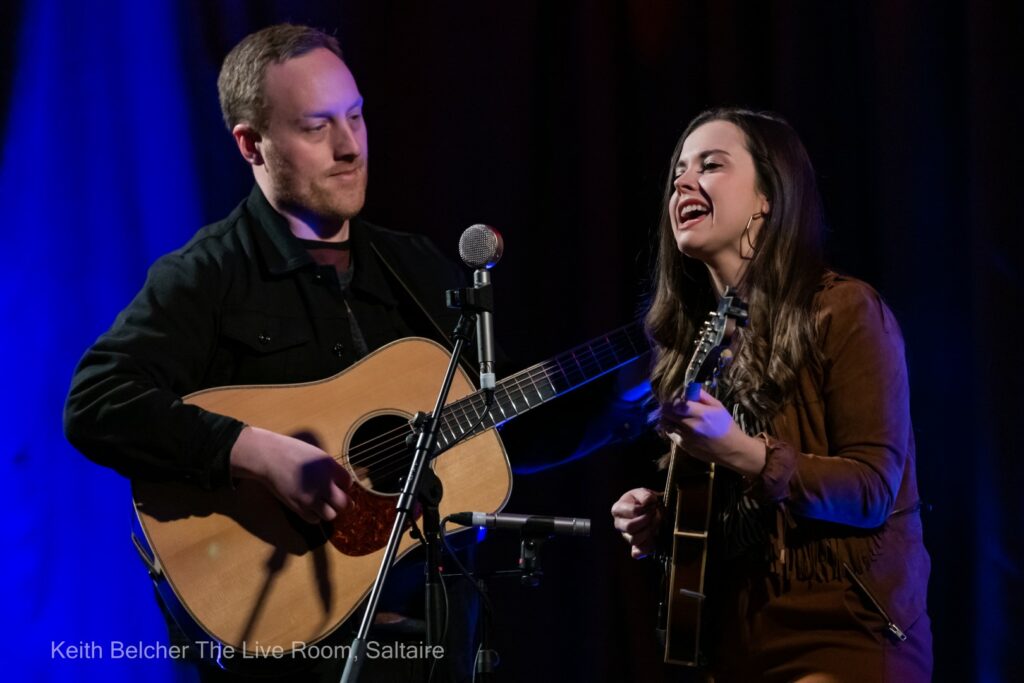 Sunday 22nd January 2023 at The Live Room at Saltaire
Illinois born, Nashville based multi instrumentalist Rachel Baiman opened the evening. This was Rachel's second visit to TLR. The first being 27th April 2019 doubling with friend the fabulous Molly Tuttle. Rachel will soon be making her 3rd TLR appearance on March 17th as a headliner with her trio.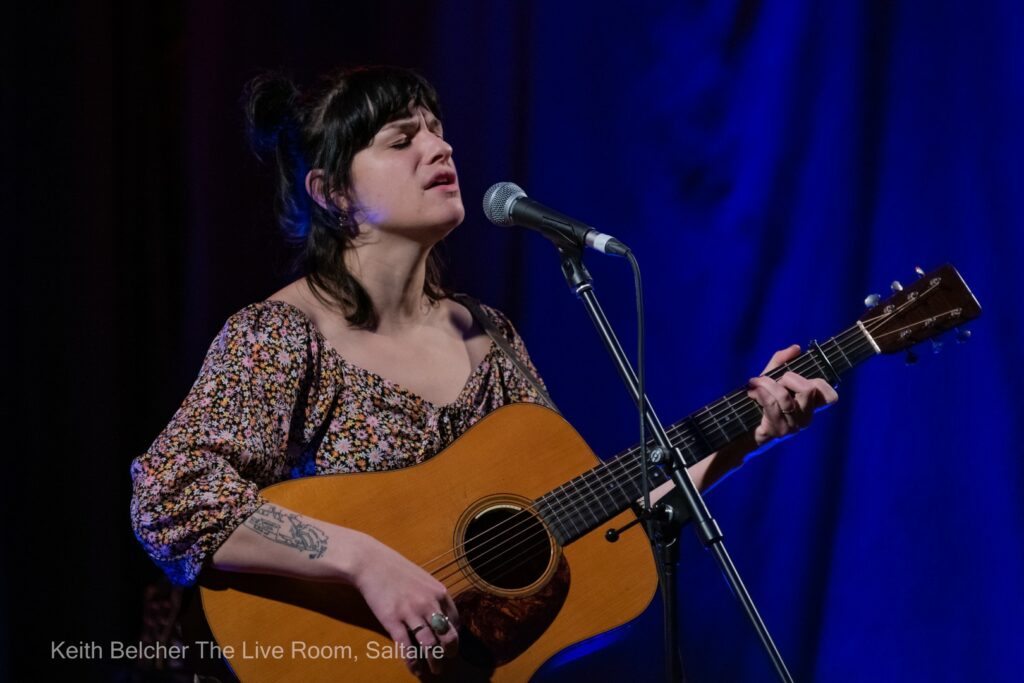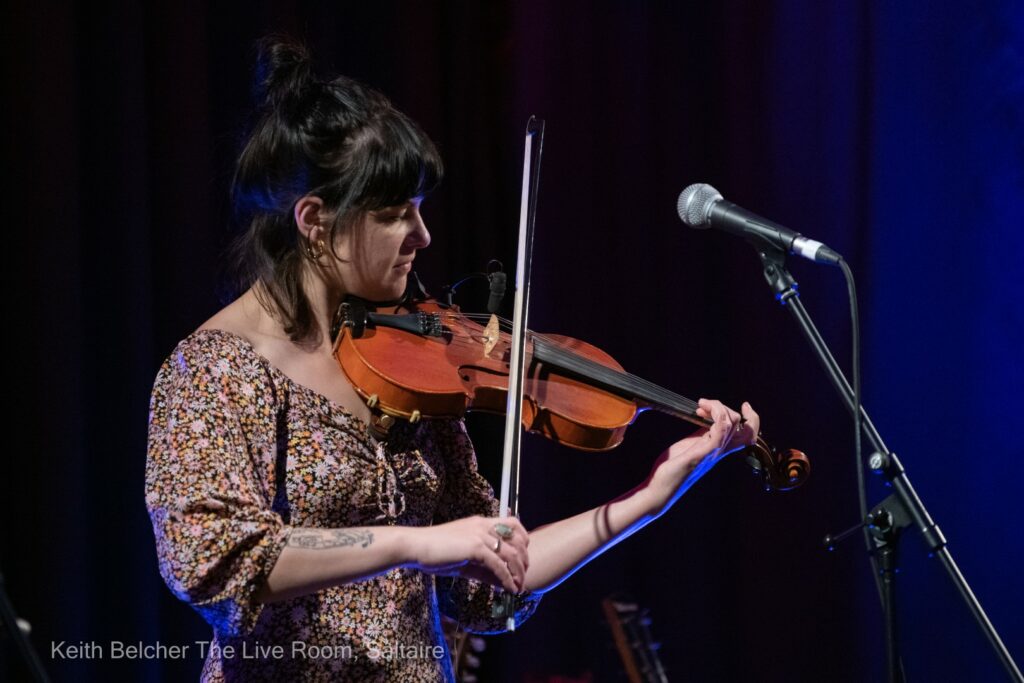 Rachel gave a great and varied opening set playing banjo, guitar and fiddle with vocals and songs to to match her musicianship. Rachel also made an appearance joining Sierra and Justin for their encore. This show could have been sold out twice. The enthusiastic audience coming from far and wide.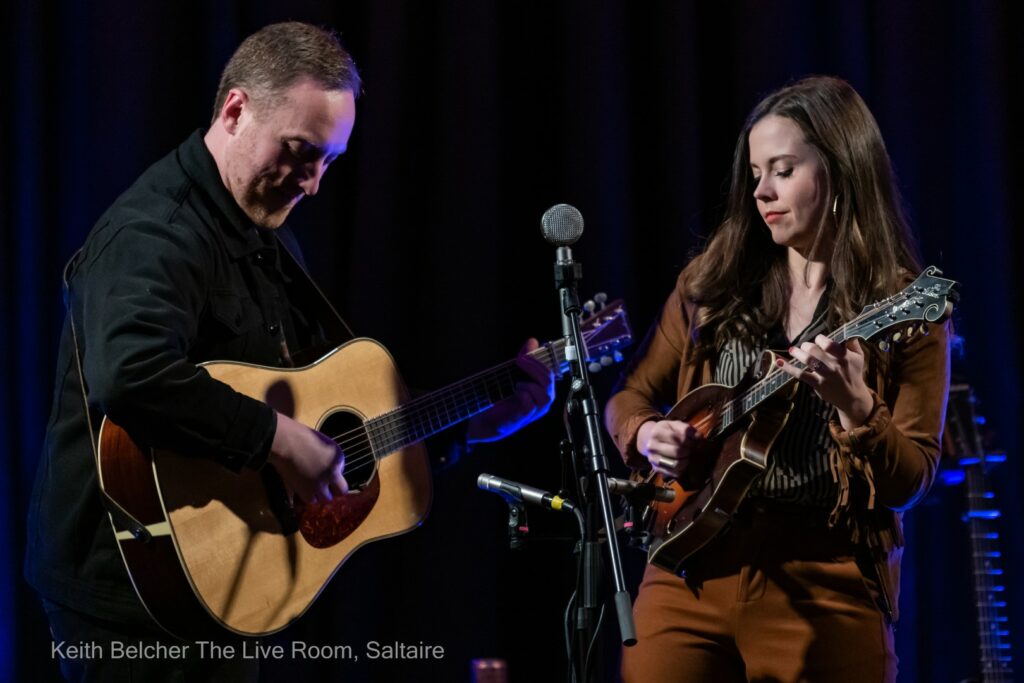 Playing hardly begins to cover the virtuoso performance of Sierra Hull and her hsband, Justin Moses. Sierra is Tennessee born and bred, now residing, where else?, but Nashville.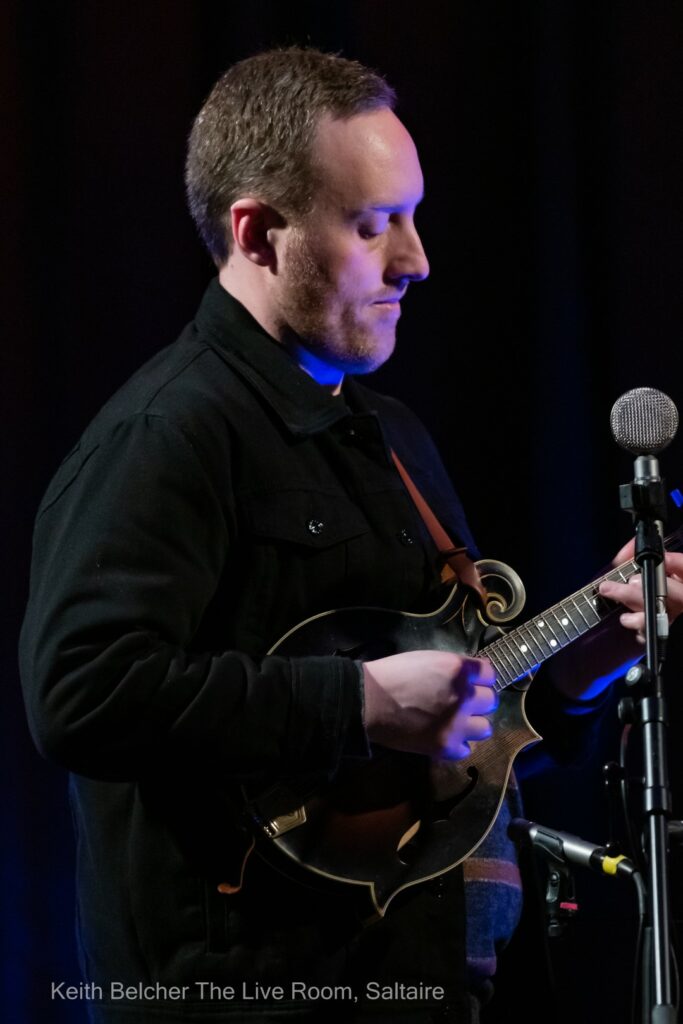 What a track record for one still so young. A Grand Old Opry debut at age 10, Rounder Records contract and first album at age 13. No wonder Sierra is so highly regarded by the Nashville cognoscenti.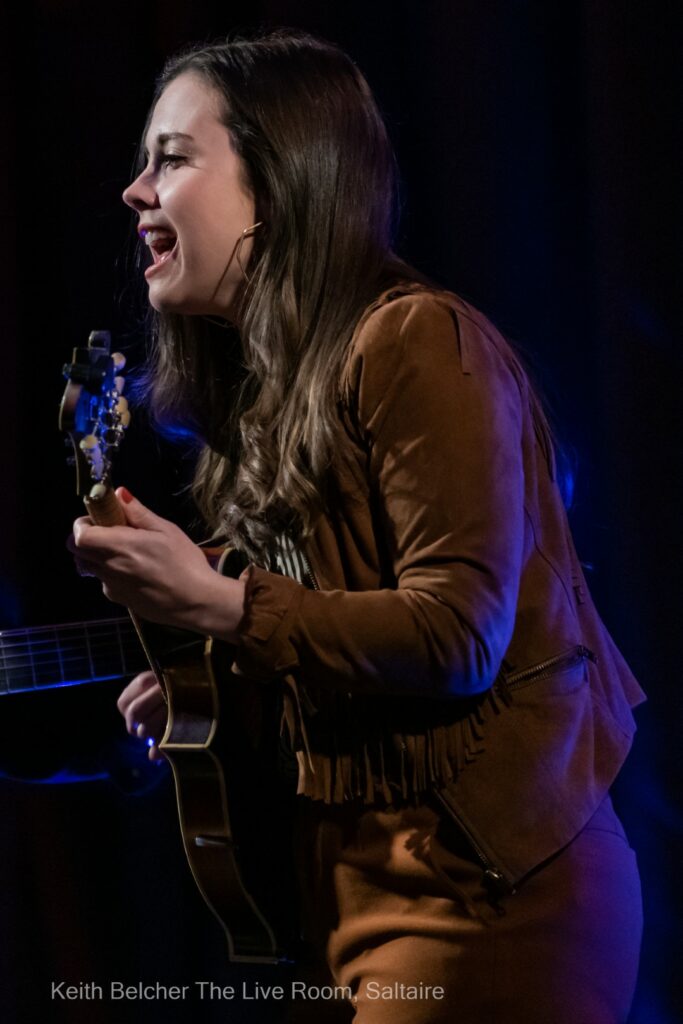 What we got on Sunday night was nothing short of a musical masterclass and it all looked so so easy. I found myself counting the fingers on Justin and Sierra's hands, so melodic, so fast and so synchronised, if there were notes dropped I wasn't aware. Just breathtaking, the audience were both very appreciative and not surprisingly very, very impressed .
A superb gig. Sierra's friend and opener Rachel Baiman joined Sierra and Justin on stage for the unavoidable encore. I don't think the audience would have left without one.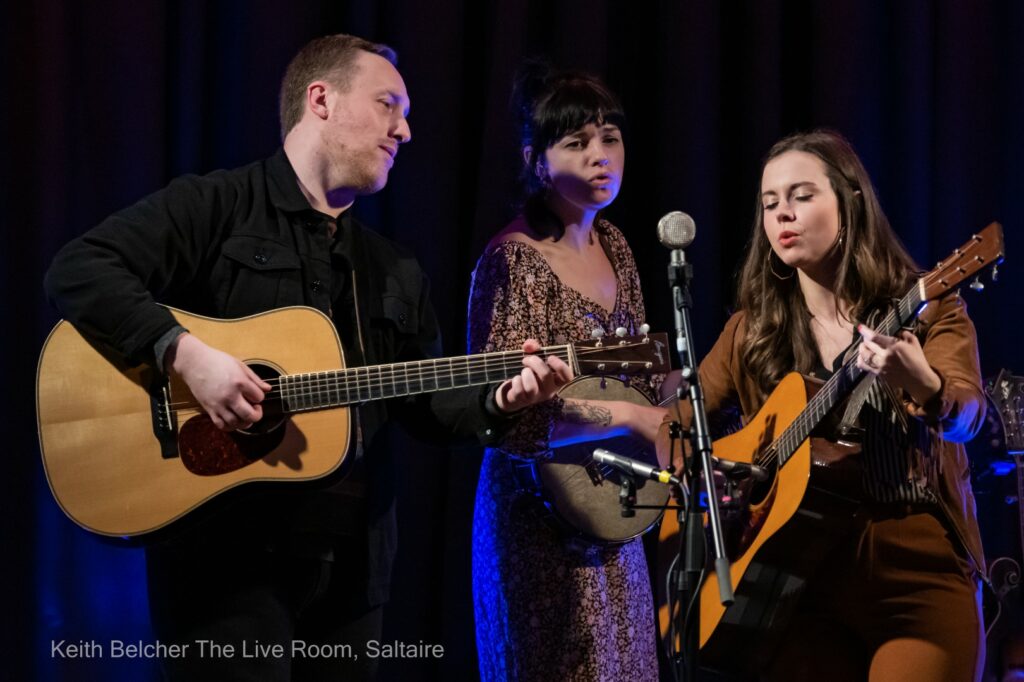 Videos by Keith Belcher
Rachel Baiman: Old Songs Never Die
Sierra Hull & Justin Moses: How Long?
Sierra Hull & Justin Moses: Cold Day/Cattle in the Cane