Thursday 25th February 8pm GMT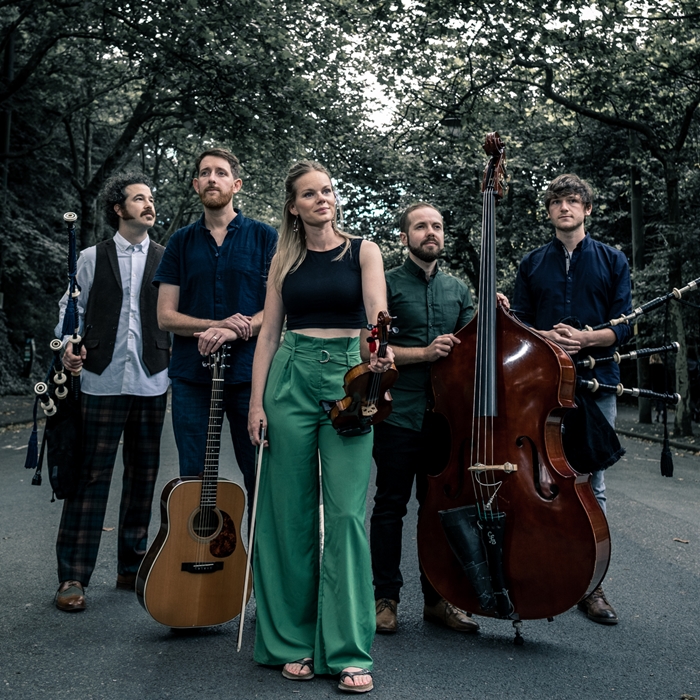 Hit the button above and either fill in your details to make a Myplayer account or scroll down and just sign in if you've already created one.
This is another collaboration with Active Events, who we worked with on the McGoldrick, McCusker and Doyle live stream just before Christmas.
Dùsgadh (n. awakening) is an exciting new collaboration between Scottish Bafta winning animator Cat Bruce and internationally renowned, multi award winning folk group, Breabach. This unique and innovative project takes the form of an animated film with original score. Based on 'The Sea Maiden' a folkloric tale collected by John Francis Campbell, the film is available to view in Gaelic and English, narrated by renowned tradition bearer Margaret Bennet. It features a soundtrack comprising five new pieces of music, one from each of Breabach's five members. It is a powerful and poignant piece of work conceived and delivered throughout a turbulent and challenging year for the arts; all music was written, recorded and produced individually, from home.
The film is accompanied by a virtual tour across the UK this February offering audiences the opportunity not only to support the artists, but also some of the bands favourite venues and festivals. The hour long 'evening with' presentation features behind the scenes footage and unseen live performances as well as a Q & A hosted by BBC Radio Scotland broadcaster and musician Anna Massie.
The band will release a limited edition CD of the soundtrack and a limited run of art prints to accompany the tour.
Breabach are; Megan Henderson (Fiddle, Vocals, Step Dance), James Lindsay (Double Bass, Moog, Percussion, Vocals), Calum MacCrimmon (Highland Bagpipes, Whistle, Bouzouki, Vocals), Conal McDonagh (Highland/Uilleann Bagpipes, Whistle, Flute, Vocals) and Ewan Robertson (Acoustic/Electric Guitar, Vocals, Cajon).
Animation & Artwork by Cat Bruce Narration by Margaret Bennett Script by Jos Collins | Gaelic translation by Ewen Henderson