Sunday 20th March 2022
Photos and review by Keith Belcher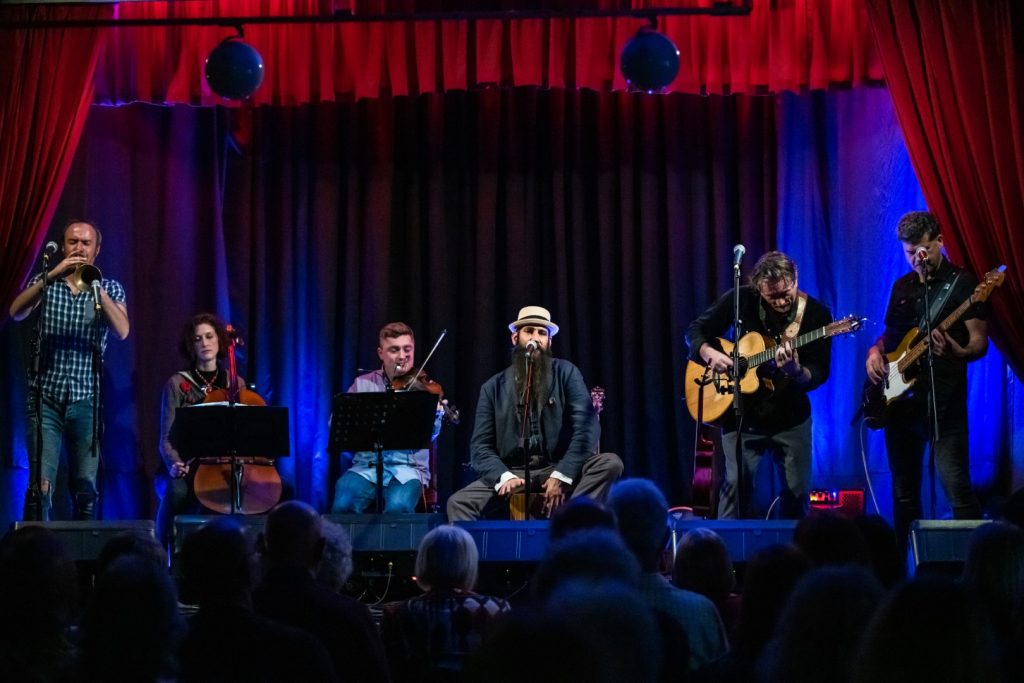 Some nights you get really lucky and get a whole lot more than you expected. So it was on Sunday night for the second visit (in the flesh) for the 4 piece Madrid based Track Dogs.  They comprise 2 Irishmen, I Englishman and 1 American. They are Garrett Wall, vocals, guitar and ukulele; Dave Mooney, bass, mandolin, vocals; Howard Brown, trumpet, cajon, vocals; and Robbie K. Jones – cajon, banjo, percussion, vocals. Instruments were swapped regularly throughout the night.Their music reflects the nationalities as well as their Spanish base. Their first visit to TLR was 15th March 2019 and there was a virtual performance on 4th October 2020.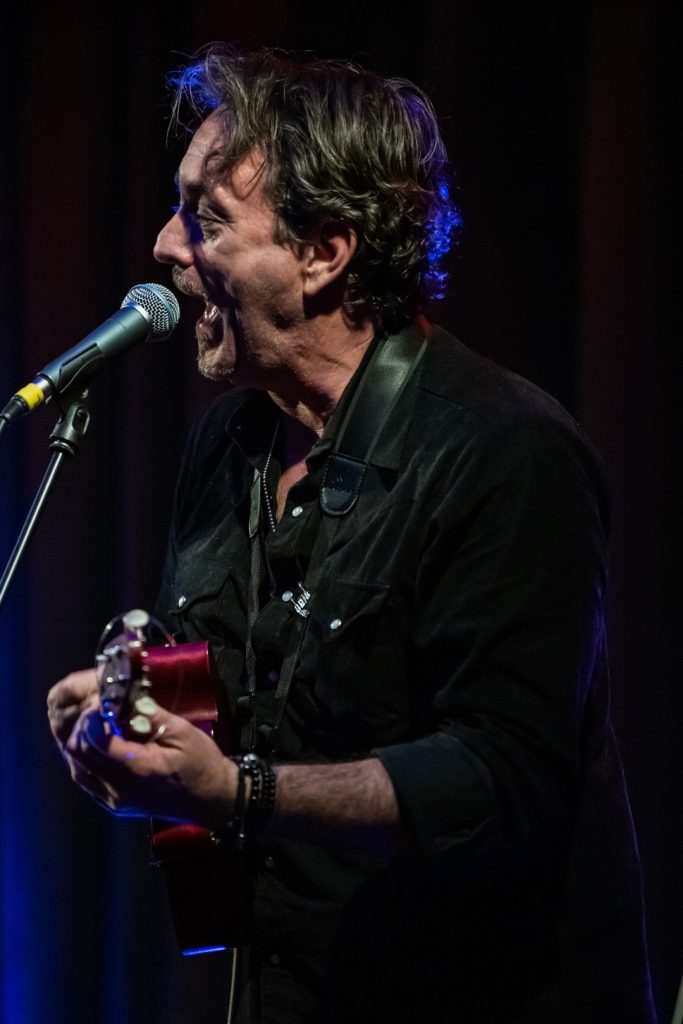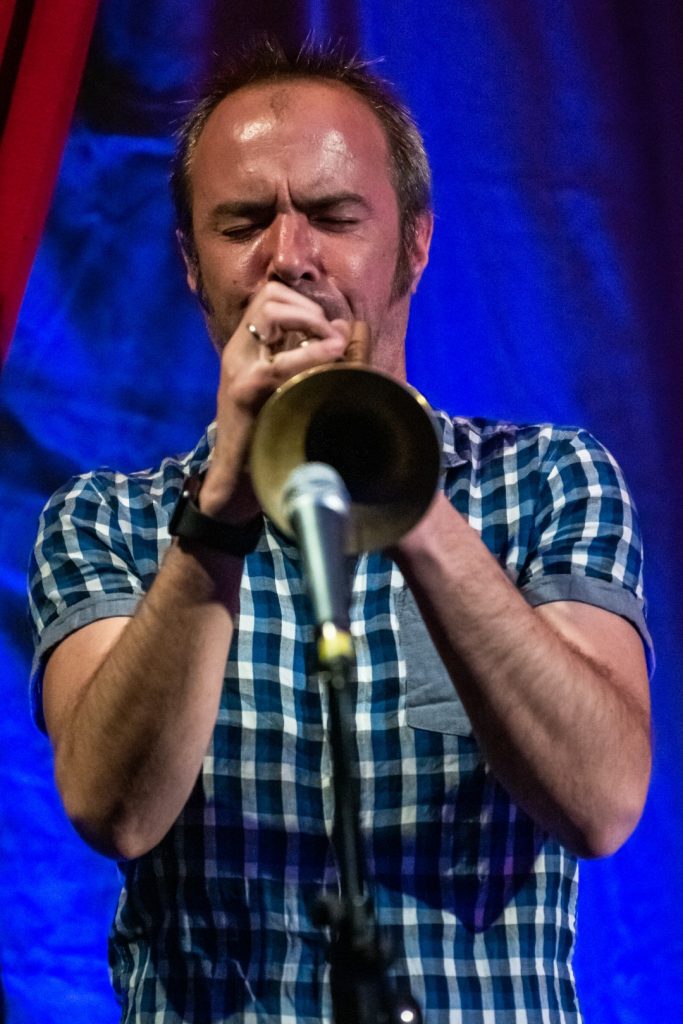 Tonight, we didn't get just a quartet. For large parts of the show we had, for one night only, a sextet with the addition of cello player Adrianne Wininsky and violinist Chris Demetriou. Adrianne and Chris have featured on a couple of Track Dogs' albums. Towards the end of the show we had a septet with old school friend Fergal Gara, who lives in the area, joining the band on stage to play some great harmonica. Their music is often described as a dynamic fusion of folk, Latino, Americana & bluegrass. What they really generate is an immense amount of fun and enjoyment, both on and off stage. Something we all really need at the moment.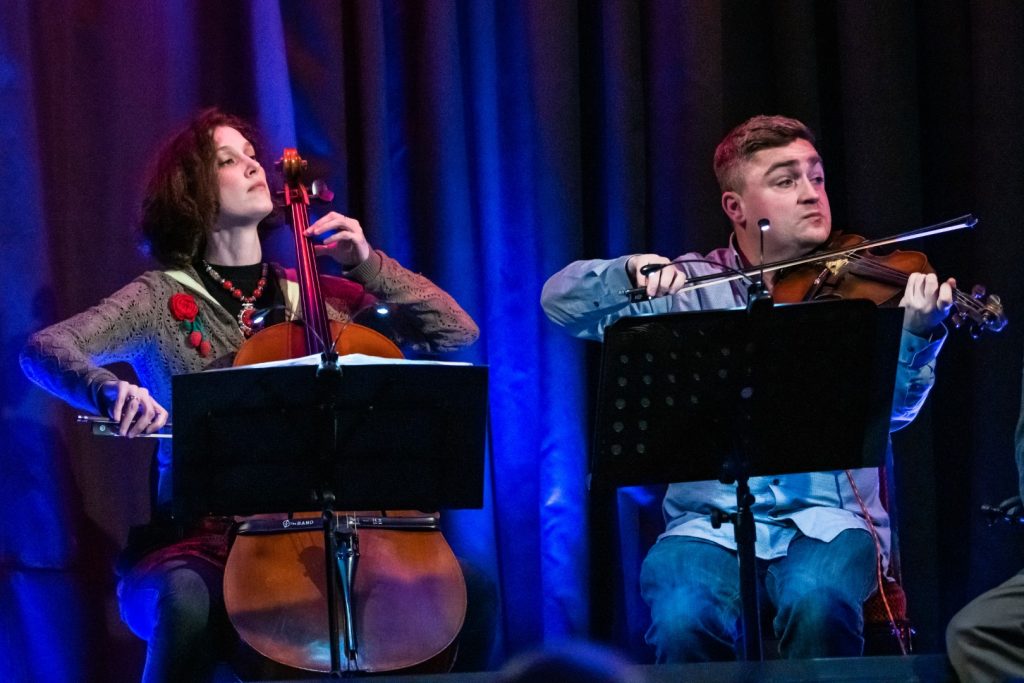 A relatively quick sound check as the club had a rock n'roll afternoon until 5pm with a scheduled start for Track Dogs at 7pm. You wouldn't know it from the great sound. A big queue outside when doors opened. They seemed to have a lot of hard core fans who weren't going to miss out on the performance.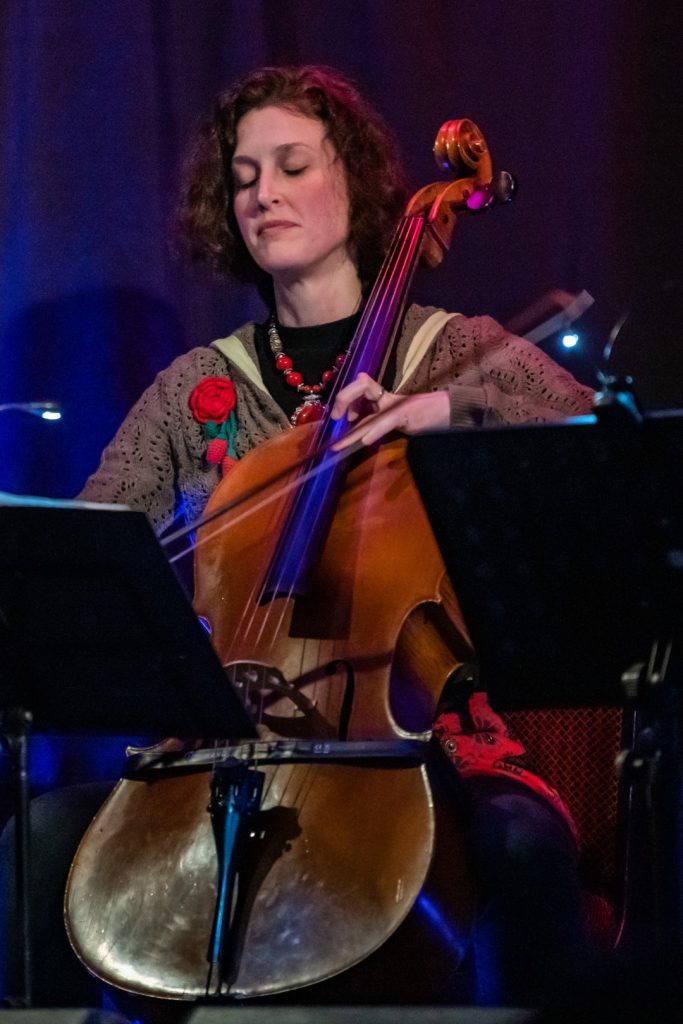 Taking the stage as a quartet they got such a great reception they joked about going straight to the encore while they were ahead. The show opened by jumping in with The Deep End, an upbeat Latino style song, that's the way to start, (sorry, couldn't resist the pun!). By the time they got to Whatever Happens the audience were buzzing, needing no persuasion or prompting to join in with the vocals with much gusto.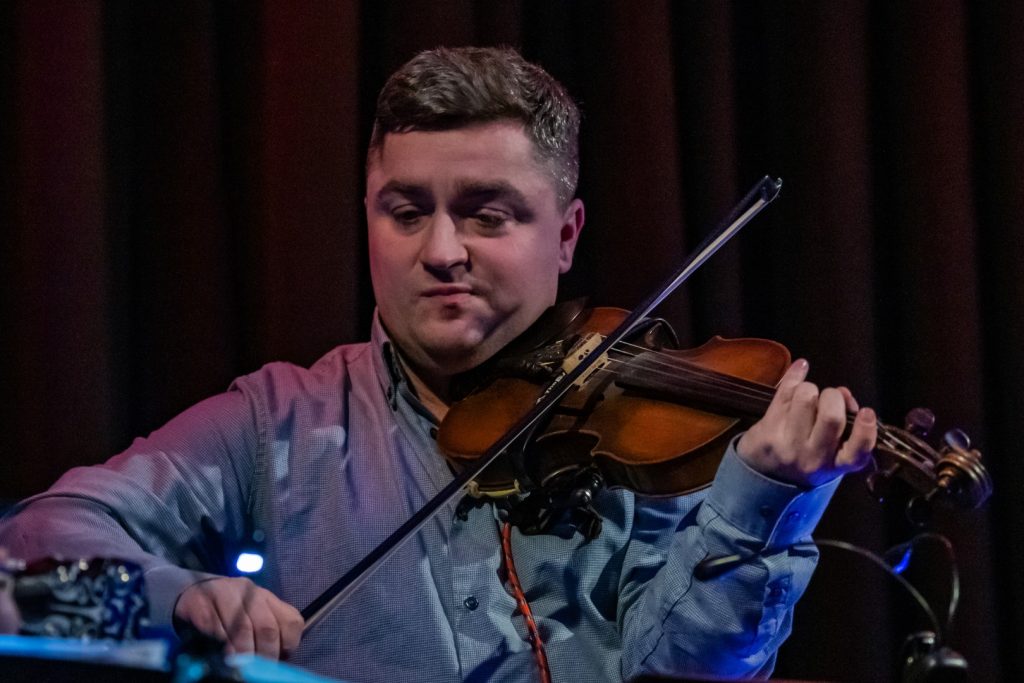 At some point in Set 1 the painter of their last album cover took a bow having been introduced from the stage. Eventually Chris and Adrianne joined the stage with violin and cello filling the 2 empty seats between Garrett and Howard. Garrett Wall's vocals are really tremendous, their harmonies superb and both Howard and Robbie took turns with superb lead vocals.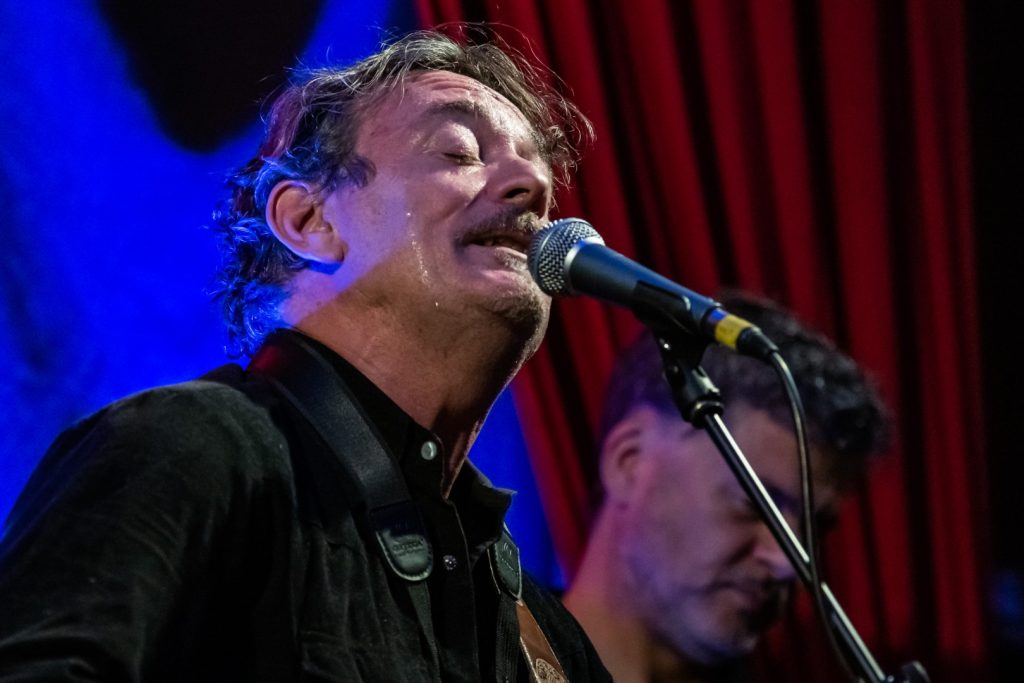 Musically very flexible, Howard switching between trumpet and cajon, Robbie between cajon and banjo, Garrett and Dave swapping guitar, bass, mandolin and ukulele. Assorted tambourines littered the stage(you need to have been there to understand the relevance of that remark). Set 1 ended with a very lively All Clapped Out. Big queue at the Merch table and a lot of old friends catching up. It was a very friendly sort of night.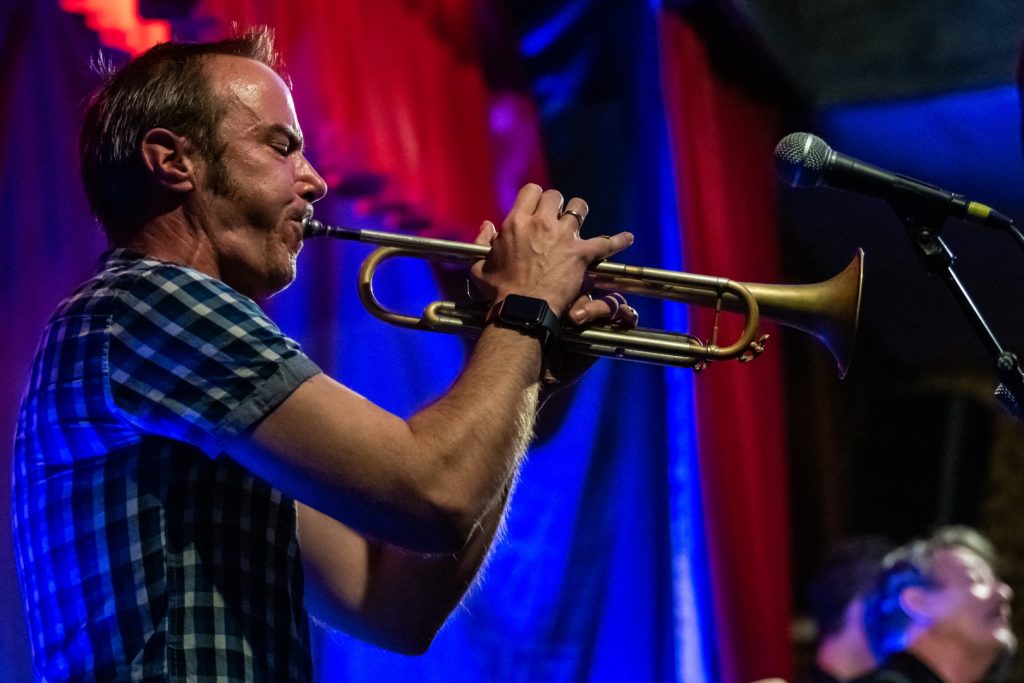 A far longer second set opened with the question Where To Now, the title song of the latest CD. As well as the really lively numbers they played some delicate songs such as the beautiful Broken Strings. It really showed just how good Garrett's voice was and how well the band blend on harmonies and also just how much sensitive strings add to a song.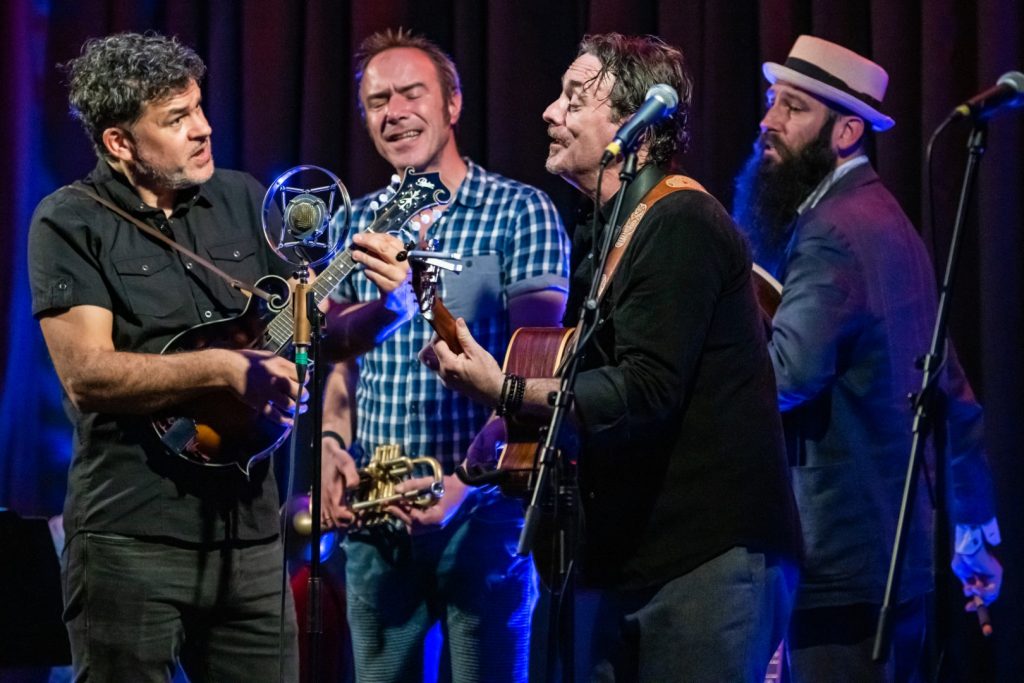 There were many songs in set 2 where the band played and sang bluegrass style around a single mike. A humourous few minutes as Robbie introduced Empty Tracks, a song about a tourist train that stopped running during lockdowns. The rest of the band commenting on his usual time of rising!! (not early!!). That was followed by a James Taylor cover of Carolina In My Mind, very apt as they remarked as they had been really looking forward to playing The Caroline Social Club again.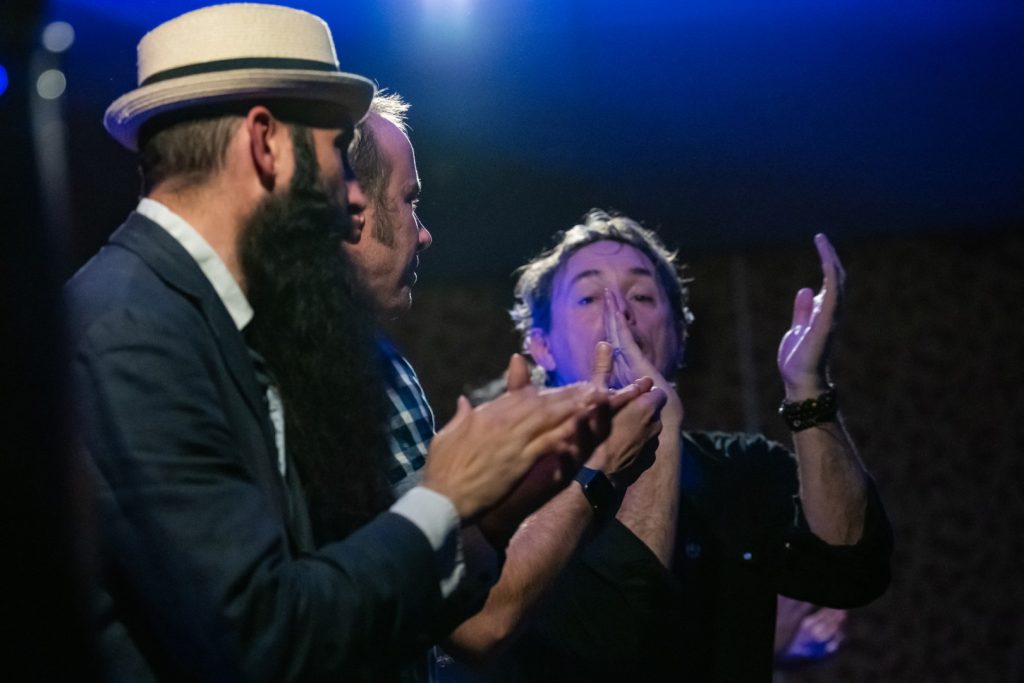 Cranking up the pace with another cover, Brandy (Looking Glass cover) with Howard on lead vocals. They really pulled out all the stops when Chris rejoined the stage and they launched into Gonna Get My Way. Very noticeable that Chris was now standing rather than sitting for this one. Some cracking bass, violin, cajon and banjo solos on this one.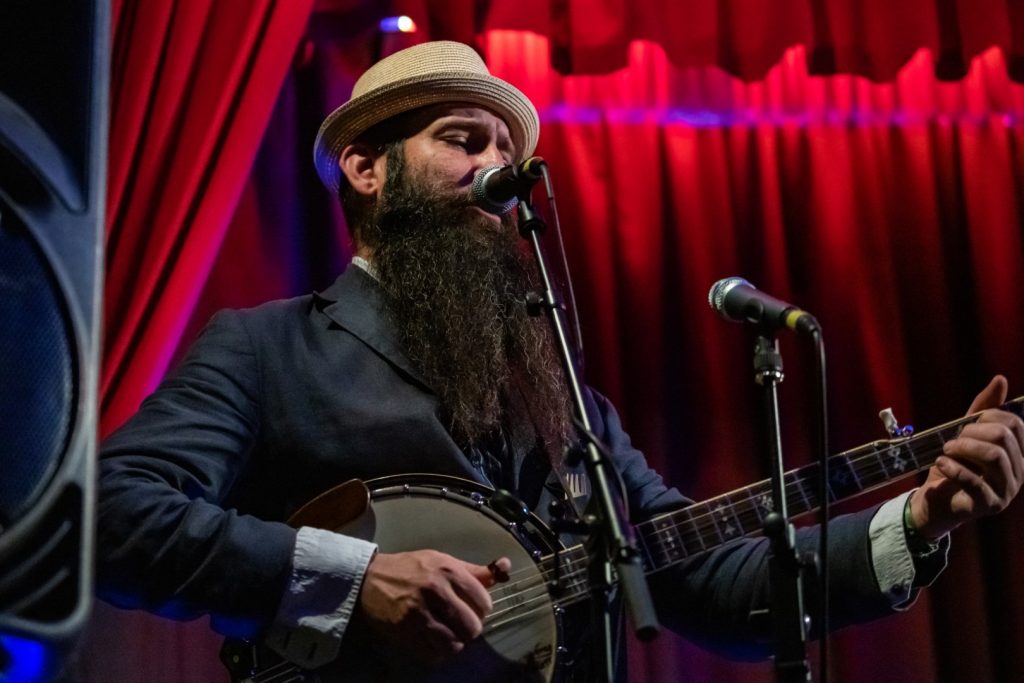 They also brought on Fergal to play harmonica, he got a solo too!!! Difficult to think it could get any livelier than that but they then launched into Donna Lola with huge audience participation, again unprompted, a lot of the song unamplified as they left the stage and walked around the venue.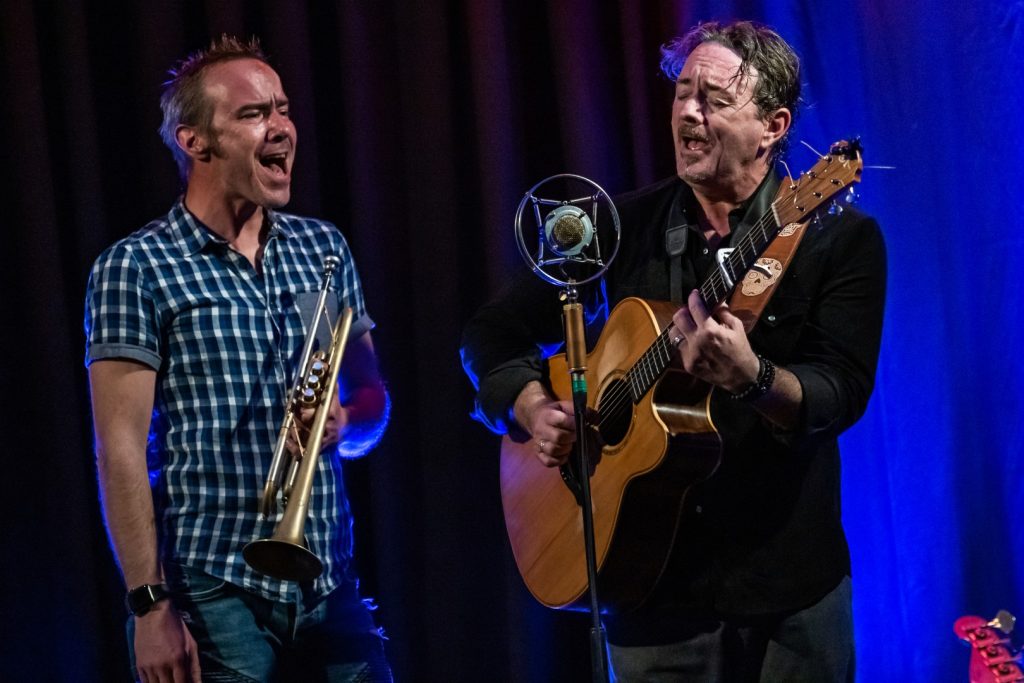 A quick breather before the encore. The band giving a heartfelt thanks to Ron and Hilary for everything they have done during the last 2 years and more, especial thanks to Ron's great sound throughout the night. The encore, sang by Robbie showing just what a strong voice he has was another tip of the hat to The Caroline Club.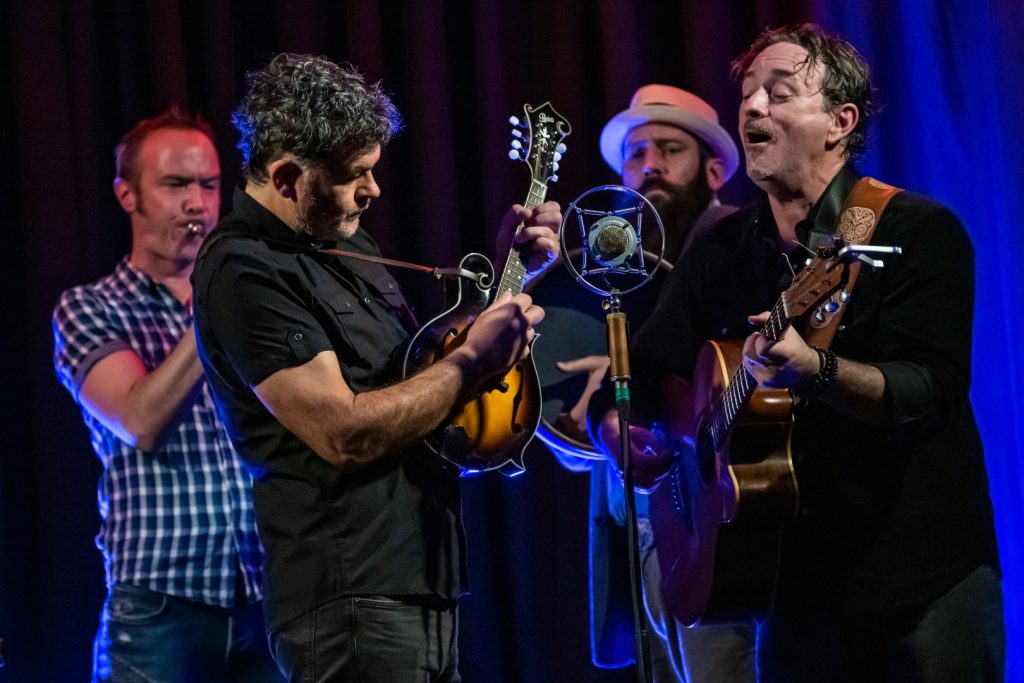 A really powerful cover of Ruby (Are You Mad At Your Man?). Originally by Cousin Emmy & Her Kinfolk in 1946 then The Osborne Brothers in 1957 (apparently the first time twin banjos were used on a bluegrass recording! You learn something very day!!) but perhaps better known these days for the CAROLINA Chocolate Drops cover (2012). For this Adrianne joined Fergal and Chris on stage and they played out as a septet.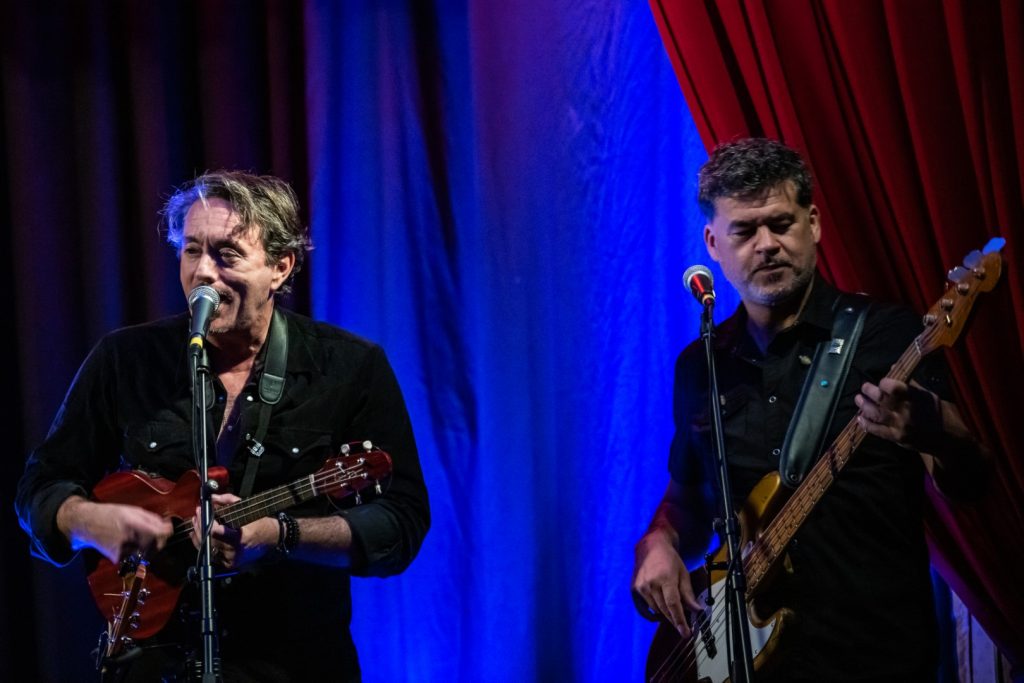 As I said at the start, sometimes you get a lot more than you expected. It was definitely one of those very superb nights.