Sunday 4th June 2023
Review, photos, video by Keith Belcher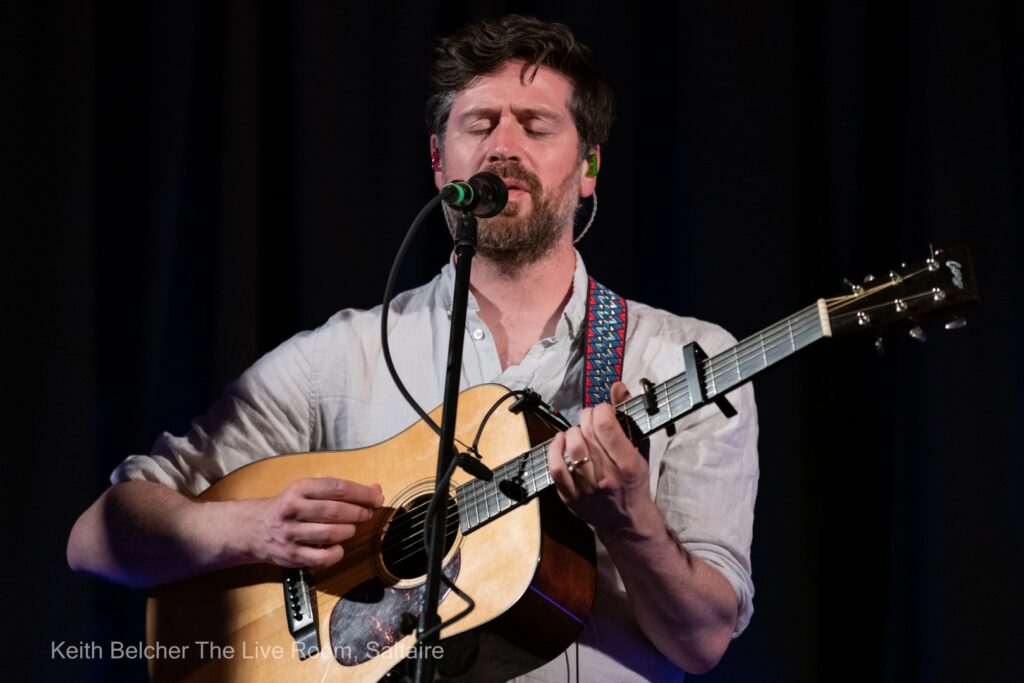 4th June 2023. Kris Drever is no stranger to The Live Room, this was his sixth visit. This was his first with this band of friends making a rare and very welcome foray south of the border. The first of 3 Scots performances in a row for TLR in June. The wonderful Karine Polwart and Iona Lane on 4th and Glasgow based Gnoss on the 11th. Tonight the band comprised Kris on main vocals, acoustic and electric guitars, Euan Burton on upright and electric bass, Rachel Lightbody on vocals and multi tasking Admiral Fallow leader Louis Abbott playing drums, percussion, guitar and vocals.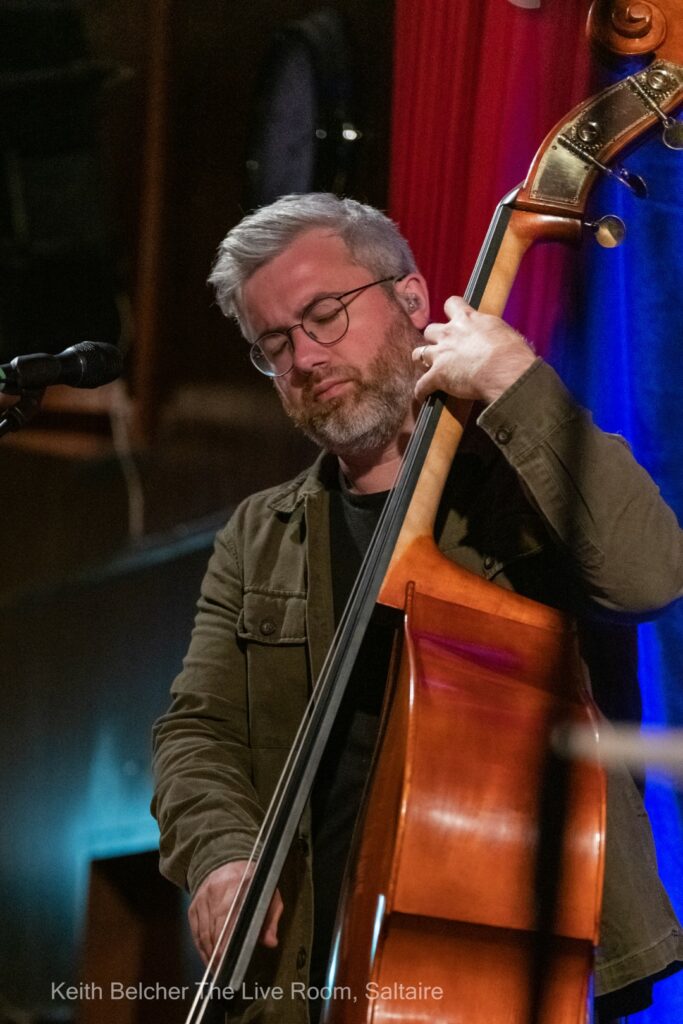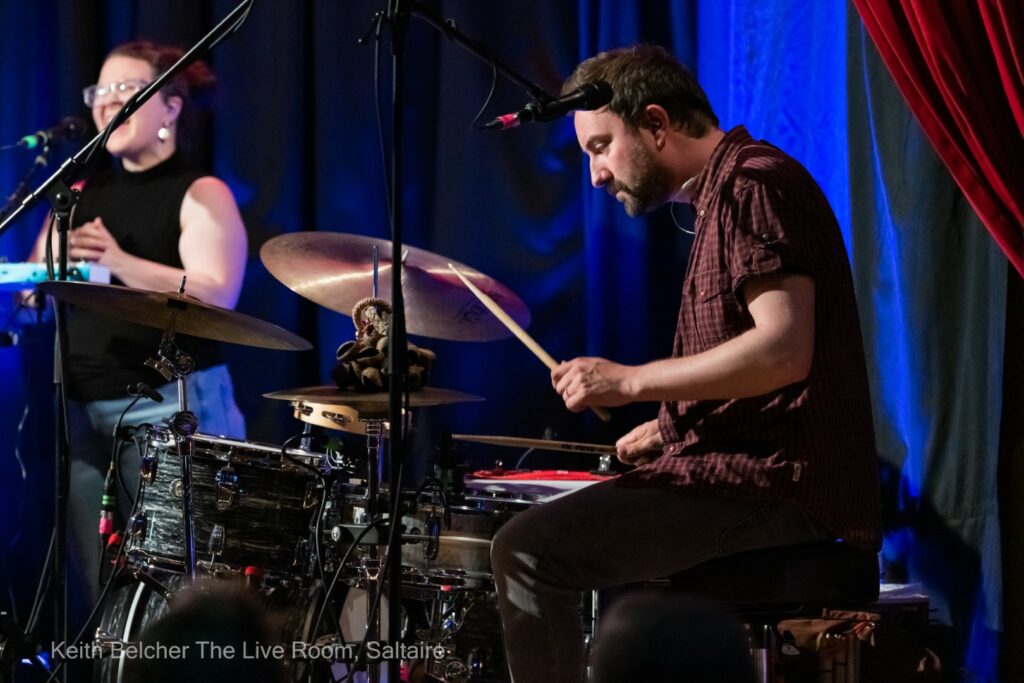 Pretty much a sell out show with trips through the extensive back catalogue but not usually heard live with this combination of artists. Opening and closing the show proper with songs from 2016 album If Wishes Were Horses. Capernaum to start and finishing with title song If Wishes Were Horses (Both songs also feature on the new CD ..The Best Of.. a 36 track double CD). The harmonies working very well throughout. All band members contributing to vocals. An extremely well paced show with Kris giving good introductions to each song in his distinctively humourous understated style .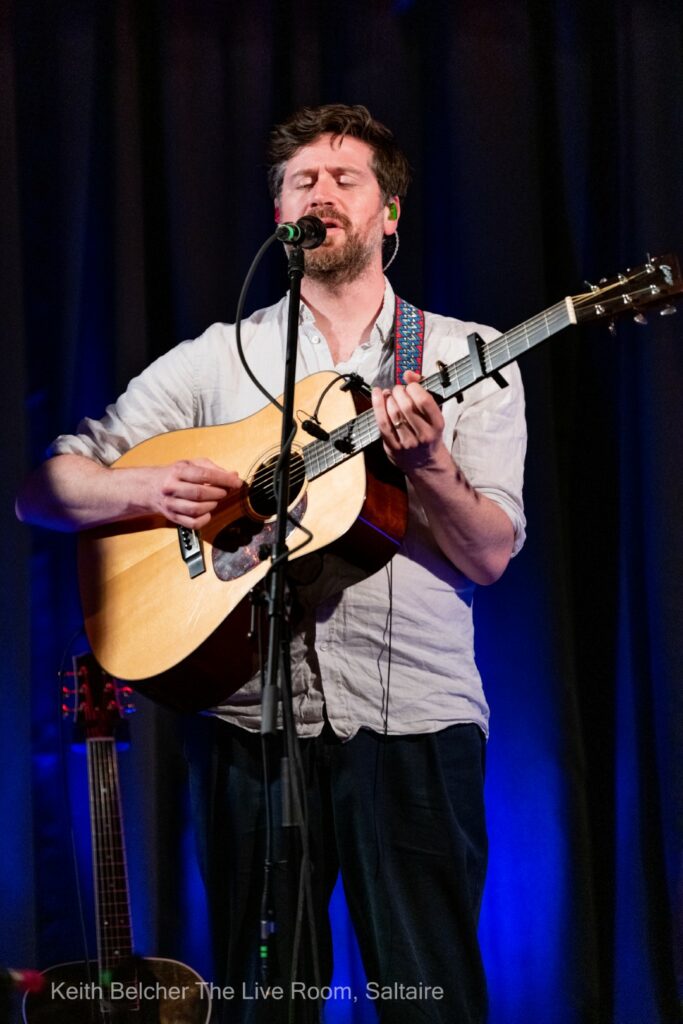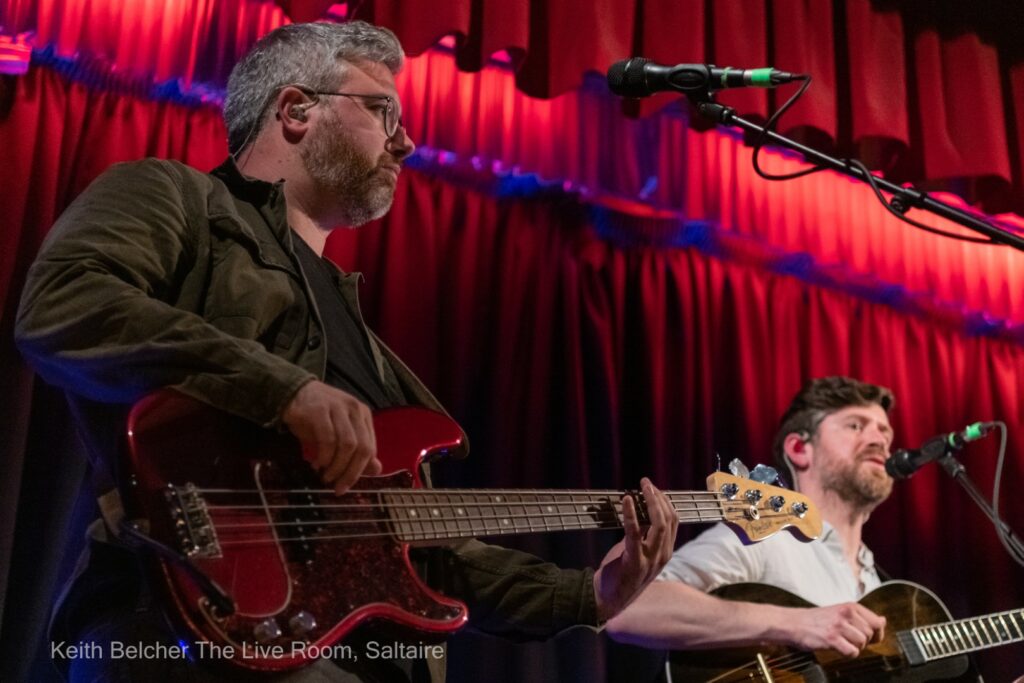 Set 2 opened with Kris solo playing Shetland fiddle music on guitar, The Unst Bridal Marches from 2019 mini album Hill And Shore. You could have heard a pin drop in The Live Room. The band re-joined the stage for newish song Catterline from the 2023 new album (The Best of ) . Tempo definitely upped for Hunker Down/That Old Blitz Spirit. Harvest Gypsies was next, a song performed recently at TLR by writer Boo Hewerdine.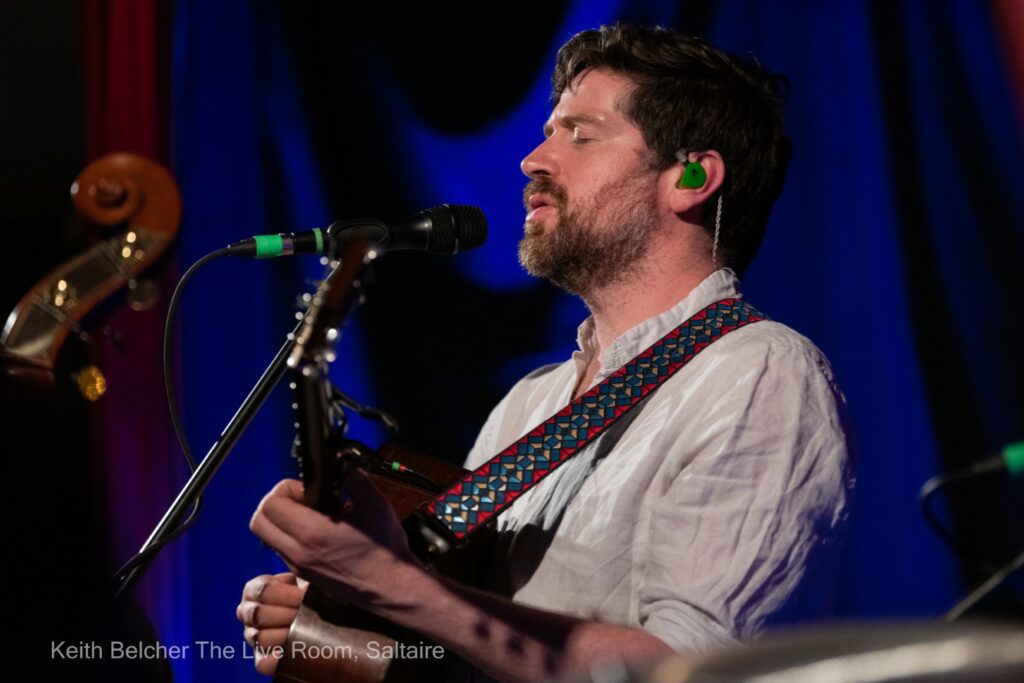 The rest of the show just whizzed past ending with I Didn't Try Hard Enough before a double encore of encores of Poor Man's Son followed with an off mike encore of The Poorest Company. Kris providing solo unplugged guitar as the only instrumentation and everyone contributing to harmonies. A wonderful ending to a wonderful night. Both songs from the new compilation album.
Ron enjoyed a rare night off sound duties thanks to Tom Stanier doing a cracking job of sound mixing for this tour.
For anyone interested Poorest Company is also a song from 2006's Before The Ruin where Kris collaborated with John McCusker and Roddy Woomble (and many others-well worth checking out ).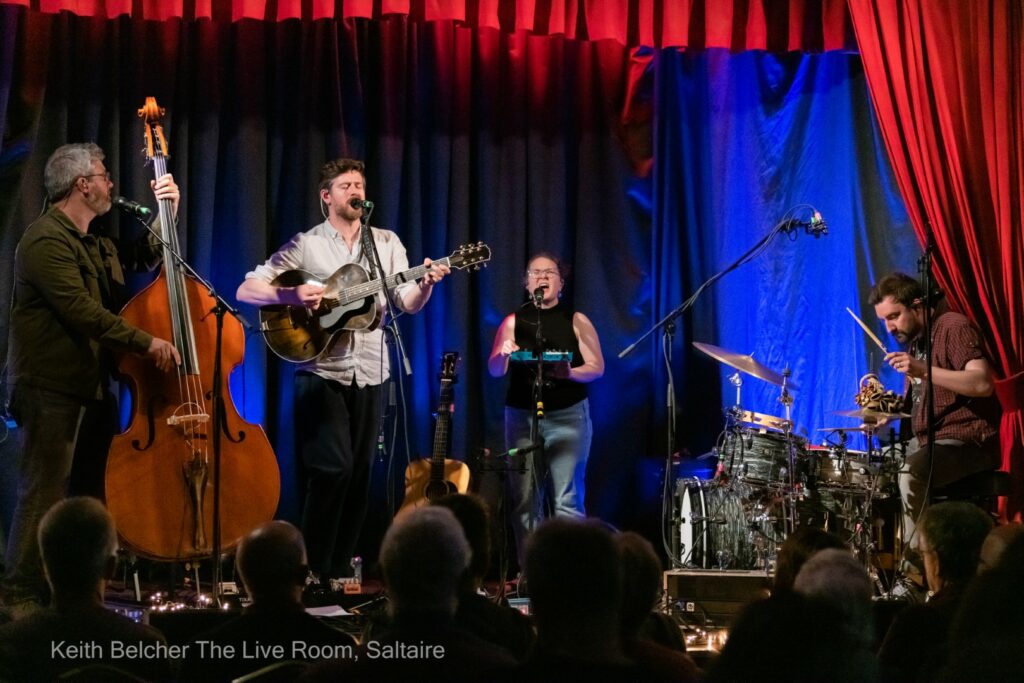 Interviews
Hunker Down and Harvest Gypsies